20% off Crock-Pot Slow Cookers from $18.39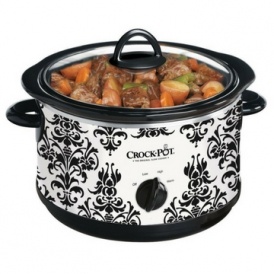 Okay, who else can't wait to curl up with some comfort food tonight?
If you need a new Crock-Pot to help you out with meal prep, you definitely won't want to miss this deal! Until the end of the month, Crock-Pot Canada has every available model for 20% off!
All the slow cookers are already marked down, so all you need to do is add the one(s) you want to your cart!
Prices start at $18.39 for this 2.5 Quart Manual Crock-Pot Slow Cooker, and there are plenty more deals worth checking out!
Take a look at these:
This deal ends on Jan. 28, 2018. Shipping is free on orders over $40.