Baby Green Sprout: 10% off 6 Cloth Diapers Coupon Code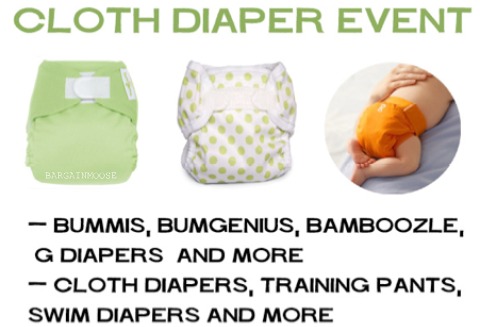 I don't often see a coupon code for cloth diapers, so thanks to Baby Green Sprout for this! Get 10% off your entire order when you order 6 or more cloth diapers!
Click here to shop Baby Green Sprout
Discount: 10% off
Coupon Code: diaper6
Expires: 24th, January 2011
Eligible diapers include individual cloth, AIO, pocket and gdiaper kits/refills. We have some relatives, who just had a little one! They are planning on cloth diapering, so I am going to be sending this deal on to them. :-) I was trying to remember the facts and figures to do with cloth diapering: what I do remember is if you plan on having more than one kid... cloth diapering saves you a lot of money. I think it was around $1800 to diaper one kid. :-)
If you are local to Winnipeg, you can pick the diapers up for a $2 processing fee. If not, a $10 flat shipping fee is administered unless your order is over $150, in which case shipping is free!