Travelzoo Canada: $79 Toronto Hotel With 14 Days of Parking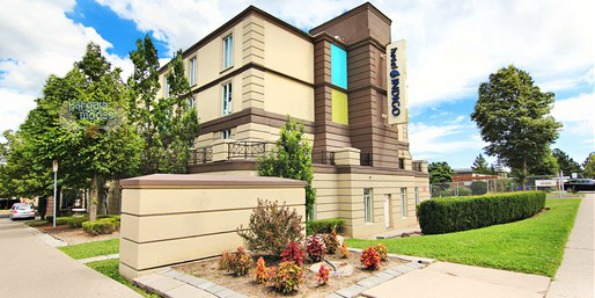 Get a hotel room by the Toronto airport, plus 14 days of free parking and breakfast for only $79!
If you are going away this summer or sometime in the future (for some reason I don't see an expiry date!), this is a great deal for you. Parking at the airport is notoriously expensive. I've flown out of Pearson airport a number of times, trying both the park right at the airport way and the satellite lot with shuttle way. Both ways were expensive and the second option was also very time consuming. Waiting to get a shuttle back after a long flight proved treacherous, and even though it came every 30 minutes and my friend and I were the first in line, the shuttle went a little past us, the crowd rushed to get on and we didn't get a spot! We ended up paying a taxi $25 to take us to the parking lot, which forfeited any savings we had made parking farther away. I was not too happy about this.
When I got married and was flying to Jamaica, it was January and I had a two-hour drive to the airport for an early flight. On my mind was that there would be a snow storm or an accident blocking the highway, essentially making me miss my wedding. Before you go thinking I'm paranoid, this actually happened to me on another trip where I got on the plane right before they closed the doors after sitting on the 401 for over two hours waiting for an accident at my exit to be cleared on a beautiful summer Sunday morning. I even tried to convince my friend to park her car on the side of the highway and we'd hop the fence and get a taxi but she refused. Luckily we just made the flight because it was on this vacation where I met my husband-to-be!
Anyway, take it easy, stay the night in the hotel, get up leisurely and have breakfast and let the complimentary shuttle take you over to the airport, while your car sits for free in their parking lot. The hotel is the Hotel Indigo, and it looks like the regular cost of this deal is $254, so this is quite the savings no matter how you look at it.
(Expiry: Unknown)