Walmart Canada: Pyrex 7pc Bake Set Was $30 | Now $20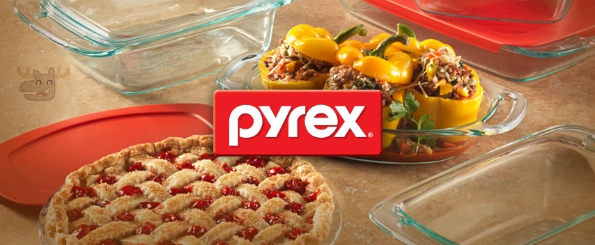 Pick up a great little Pyrex basic seven-piece baking set on sale at Walmart Canada. Originally $29.97, this set is now on sale for just $20. This Pyrex set of glass bake-ware can be shipped to your local Canada Post outlet for free (or a Grab & Go location).
I bake with Pyrex all the time so I cannot recommend this set more as I use so many of its pieces all the time. The set comes with an 8" square glass pan with lid, a three-quart baker glass pan with lid, a 1.5-quart loaf pan, a two-cup glass measuring cup, and a 9.5" glass pie plate. Honestly, I own ALL of these and use them most frequently (except the pie pan, I don't make pies very often).
To me, quarts is a a dead language so I consulted the bottom of my own Pyrex containers to get measurements. The three quart pan measures 9" x 13" and the 1.5 quart loaf pan measures 5" x 9". I like making pumpkin loaf in my loaf pan as it tastes SO good and I can pretend it is healthy. I have not made banana bread in a long time, but I also use my loaf pan for that.
The 9" x 13" pan is perfect for cakes. Make up a large chocolate cake in one of those pans, making sure to ice it after it has cooled. It makes great snacks and plenty of cake to take to pot lucks. The 8" x 8" pan is usually my standard pan for making smaller cakes and for making squares. The Pyrex two-cup measuring cup is a standard in like every household I know. Use it for measuring liquids and solids. I love it and it is nearly indestructible.
I like using glass bakeware as I can look at the bottom of my baking to see how it is cooking. This is really helpful for loaves and cakes. Given that this bake set is such a good price, I recommend picking up a set. I could not find this exact set at Amazon Canada, but I did find a four-piece set for $21.59. Given this set has three more pieces, I think we have a good deal here.
(Expiry: unknown)