Walmart Canada: Makeup Brushes Only $3.50 (Was $14)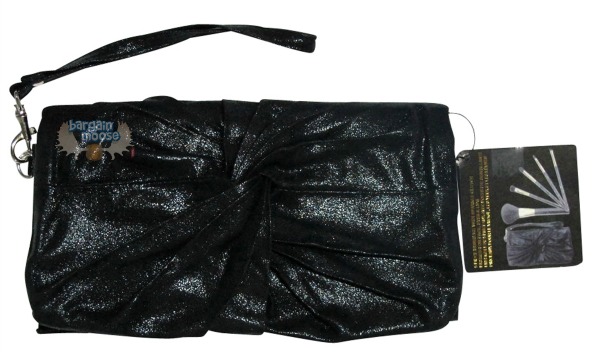 If your makeup brushes are in need of replacing, Walmart has a fabulous deal on sets of makeup brushes for only $3.50, was $14. They seem to have a lot of $3 clearance deals lately, so I'm going to keep a keen eye out for all the best ones for you.
Do you know the germs and bacteria that can live on makeup and makeup brushes? You can try and wash it, but usually the brush is never the same. If your brushes didn't cost a lot in the first place, you might as well refresh for spring with a new set. Walmart also ships absolutely free, so you won't have any extra charges either. You could also just buy a set for travel so you don't have to pack and repack your regular brushes and they all come in a handy case too.
There were three sets available in this sale, but two have sold out and the last one available is this 5-piece cosmetic brush set with case. The case looks like a purse, with a removable wrist strap in a metallic black. It is nice enough to tote around at a party or club so you have your brushes with you. Because the other two sold out so fast, I'd consider getting this ASAP if you want it.
(Expiry: Unknown)