Thrift Store: Loonie Sale (Ontario)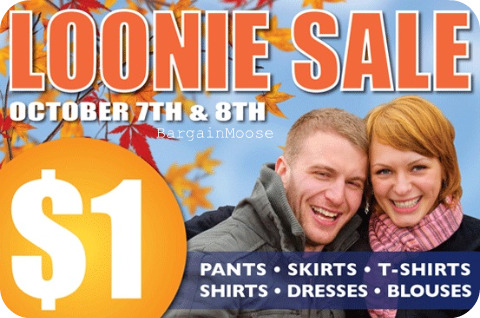 The Salvation Army Thrift Store has announced it's loonie sale where you can get shirts, skirts, pants and various other clothing items for your body for only a loonie! This seems to just be happening at the Ontario Thrift Stores from October 7 -8, 2010.
You also get 10% off if your a senior, so 90 cents!
In other Thrift Store news they seem to have got a delivery of NEW mattresses to stores across the country so anyone in need of a new mattress, you might want to check out your local store.