Thrift Store Canada: 99c Event!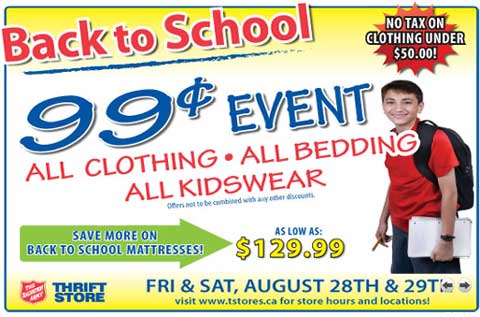 This Friday and Saturday, the 28th and 29th of August, 2009, The Salvation Army Thrift store is running a special 99c event. All clothing, bedding and kidswear is only $0.99! Each individual piece is only 99c - what a great deal!
So if the pennies are a bit tight right now, this might be a good excuse to go bargain hunting, and see if you can pick up some nice little pieces of clothing for next to nothing. There is also a bit on the banner that says any clothing under $50 has no tax - another added bonus!