The Shopping Channel: Urban 4 Piece Comforter Set $49.91 (Orig. $89.98)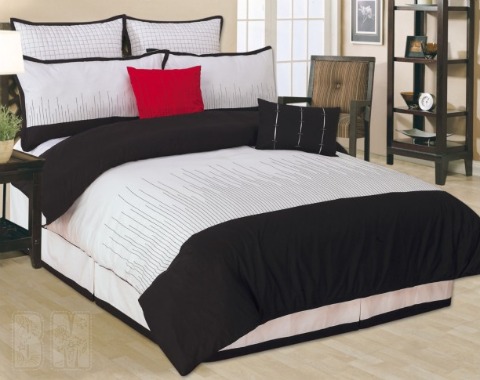 The Shopping Channel has a nice deal in a King or Queen size 4 Piece Comforter. Get the set for only $49.91 + $14.64 S&H. That is approximatly $65 including the shipping for a king or queen size set. The set includes the comforter, 2 shams and a bedskirt.
Great colour scheme, black and white. Same colour scheme of my comforter! I recently bought a comforter set and it came with pillow shams but no bedskirt. I'm unhappy it came without the bedskirt, I really like bedskirts. I couldn't find a matching one either. Might just have to go plain black!