Simple Sleep 5" Memory Foam Mattress, $130 after 65% Off @ Best Buy Canada (EXPIRED)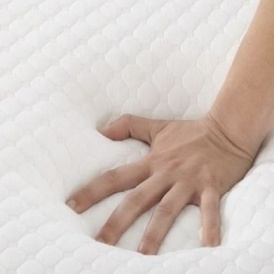 Best Buy is having a good sale on the Simple Sleep 5" memory foam mattress. It's on sale for $130 down from $370 and is closer to the price of what a memory foam thin topper would cost, but for this price you get the entire 5" mattress. It includes a washable, removable cover.
I always found that the spring twin mattresses we had for the kids didn't hold up that well through the years, but since they both changed over to a memory foam mattress, they are working out great!
This item is only available online but is temporarily out of stock. The good news is you can still order it and Best Buy will ship it out as soon as more stock arrives. Limited quantities are available.
Shipping is free!
(Deal expiry: Unknown)