Sears Canada Long Weekend Sale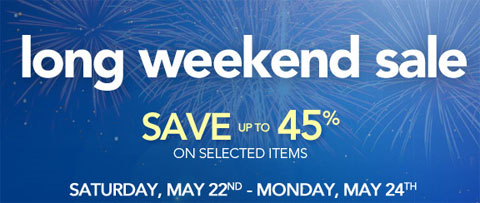 This Victoria Day weekend, Sears are celebrating by having a long weekend sale! This sale event is running between the 22nd and 24th of May 2010, and you can save up to 45% on selected items.
When I first clicked through to the sale page, it seemed mostly to consist of shoes! But there are other items in there too... 1567 to be exact! Let's highlight a few!
Lots more to choose from too...