Sears Canada: Hamilton Beach 20-Cup Digital Simplicity Rice Cooker Only $40 + Shipping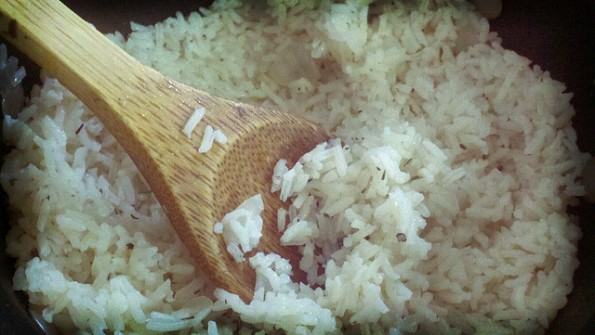 The Sears Outlet has the Hamilton Beach 20-cup digital simplicity rice cooker on clearance for $39.94. While the regular price on their site says $49.99, I actually found that it is much higher, making this a steal of a deal.
While I don't myself have a rice cooker, I think it is a really good investment for my family and most families. Rice is a staple we eat often, as it is low in calories and if you eat the brown rice, so good for you. I like to cook up a big batch at the beginning of the week so I can add it as a side dish very easily for dinners and lunches and even breakfast.
Rather than boil the rice, the rice cooker method is so much easier and a huge time saver. This rice cooker can cook 20 cups of rice, which is quite a lot of rice, but it lasts for a while, so if your family eats it often, this could be a week's worth of rice. It is also great for cooking a big batch for a party.
The technology on this rice cooker is also cool, as it has sensors that lets your cooker think and decide if the rice is truly done. It even has a simmer function so you can add other items like seasonings, beans and more. You can also steam your vegetables in here, so you don't need another device like a steamer.
There is one review, which gives it a four-star rating, but I like what it has to say:

Like I said, the regular price for this rice cooker is much higher at other stores like Walmart and Amazon where I found it for $62.97 and Best Buy where it sells for $69.99. This means your true savings is about $30.
You are going to have to pay shipping on this product, unless you buy other items to get your total up to $99. The fee to me is $7.95, which is still well worth it for this deal.
Photo credit: marlo
(Expiry: Unknown)