Sears Canada: Get a Men's Haggar Suit for $99 Coupon Code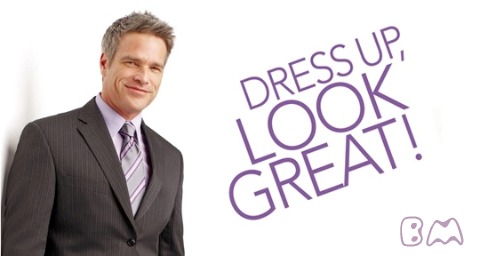 Sometimes you just need to dress up and go out. A fact is a fact, for most weddings... unless we are talking about that biker one I went to 2 summers ago... jeans just won't do. Sears has a fantastic option. Get a suit jacket and suit pants for only $99. The jackets cost $149.99 and the pants cost $69.99, but once you add the magic coupon to your cart the total of $219.98 goes down to $99!! You save over 50%!
Check out the men's Haggar $99 suit promo
[blogcoupon name="Sears" code="941612234" url="sears.ca" discount="Approx $119.98 (full suit for $99)" expiry="30th March 2011"]
Each jacket comes in regular, tall or short as well... because men are not the same shape and size. You can choose from Black stripe or grey stripe, depending on your tastes. Or, you could get one suit of each and it would still be cheaper than the initial price of one suit without the coupon. You can have it sent to your local Sears Outlet for a mere few $ more, and returns are very easy with Sears.