Rona Canada: Free $10 Gift Cards For Every $100 Spent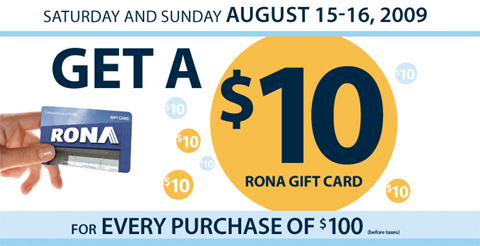 If anyone is planning on buying some supplies from Rona Canada in the next little while, you should check out this deal. For every $100 or more you spend in-store, you will get a $10 gift card.  So for example, if you were buying me that lovely new barbecue which costs $300, you would get $30 back in gift cards!
This offer is available in-store @ Rona Canada, only on the 15th and 16th of August, 2009.