Kulapix Exclusive Promo Code: 50% Off All Canvas Prints & Free Shipping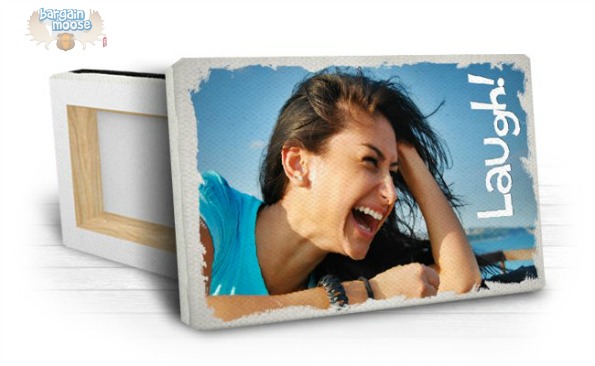 Bargainmoose has done it once again. We've secured an exclusive coupon code, which no other website has, just for you! Get 50% off all canvas prints, with no limit!
Click here to shop @ Kulapix.com now
Coupon Code: MOOSECANVAS
Discount: 50% off any canvas
Expiry: 18th July 2013
This deal is being made even more awesome by Kulapix's current promotion for free shipping on everything! So, you'll get 50% off plus free shipping!
What's different about Kulapix's canvas prints is that they have unique backgrounds with themes like anniversary, love, tropical and so many more. You can choose from the simple to the loud, whatever is your style. Connect to Facebook or your other photo storage options and upload your photos from there. Just remember, when uploading from sites that have downgraded your resolution, it might not be good enough to blow up. Your best bet is probably to use the original. From there you'll choose your layout, any artwork, any text, borders and more. The sizes include 8x12 ($60, now $30) all the way up to 24x36 ($120, now $60).
When I compared the prices to other canvas retailers, like CanvasPop, which we also have an exclusive discount for, Kulapix is definitely cheaper on the larger prints, but CanvasPop might win out on the smaller prints. But, CanvasPop doesn't have the text and background options. It all will depend on what type of effect you are going for with your canvas. Then again, CanvasPop doesn't have the free shipping, which is a huge savings.
Don't forget to take a peek in the Bargainmoose forum for more Kulapix coupons and all of our other exclusive promo codes.