GoWFB.ca Coupon Code Exclusive (Wholesale Furniture Brokers)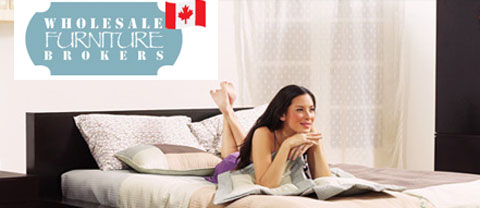 We've got some brand spanking new coupon codes for a brand spanking new store on Bargainmoose - GoWFB.ca, Wholesale Furniture Brokers in Canada. Here are the details:
Click here to use the GoWFB.ca coupon codes online
Coupon Code: MOOSE$10
Discount: $10 off $100
Coupon Code: MOOSE$25
Discount: $25 off $250
As you can see, the coupon codes will get you either $10 or $25 off, depending on how much you spend at GoWFB.ca. It equates to a 10% discount, so not too bad.
I like the look of this swivel recliner which is priced at $569 down from $969, but would be $544 if you apply the $25 discount code. I was strongly considering buying one of these when I was pregnant. I was planning ahead for potentially having a comfortable place for breast-feeding, but it turned out I didn't need it in the end. I still have aspirations for a swivel recliner though, but I cannot currently find any space in my house!
In their range of beds, I spotted the Coronado Java King Size Platform Bed for $469 (or $444). My own bed is almost the exact same as this one, except mine is a slightly lighter coloured wood. If I had the space, I'd probably go for something more along the lines of the full furniture set, like the 5 piece 5 PC Tucson Cherry Mission Platform set for $1519, but I don't have the room for the matching drawer sets. The Coronado Beechwood Low Profile Platform Bed for $379 (or $354) seems to be a good price too.
Prices on GoWFB.ca are in CAD and also include free shipping, which I really like. You also don't have to worry about duties or anything, you just pay the sales tax, depending on where you are of course.