ethicalDeal: 50% Off Organic Spelt Pillows Now $30 - $40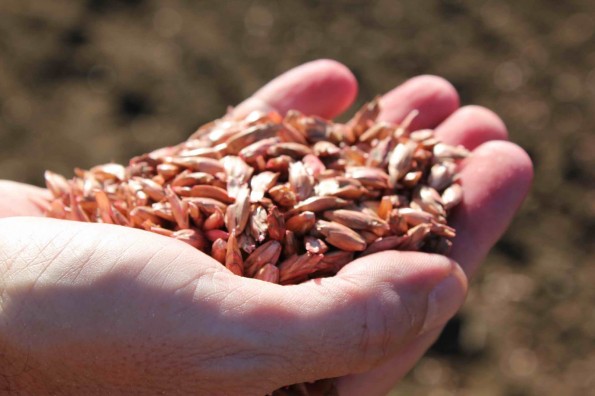 ethicalDeal.com is offering 50% off organic spelt hull pillows from Purity Research Health. The medium firmness pillows (950g) were $60 and now cost $30 at ethicalDeal. The firm option with zipper (1200g) retail for $80 and now cost $40 at ethicalDeal.
Use coupon code PAMPEREDBABY to receive an extra $5 off this deal if this is the first time you have placed an order with ethicalDeal.
I am pretty stoked about this offer because I just placed an order for myself. Yup! I have really needed new pillows for a bit now and I have been experiencing bouts of neck stiffness and back pain. I cannot directly attribute it to my pillow (it could also be my mattress), but the pain does seem more prevalent in the morning. While the medium pillows are cheaper, I opted for the firm pillows for only $10 more. I am not sure whether the firm pillows are right for me, but they come with a zipper (medium does not), so I can take out the extra spelt hulls to create the perfect firmness and thickness. This was really the selling point of the firm pillows: customization.
Spelt hull pillows in organic cotton casing are all natural vegan alternatives to regular pillows. You can also do some amazing things with spelt hull pillows that you cannot with regular pillows. They are fully washable and can go through the dryer. You can stick them in the freezer and turn your pillow into an ice pack. You can also stick your spelt hull pillow in the oven or the microwave (not the firm with zipper ones!) to heat your pillow up and create a warm compress. We do not own a microwave so I look forward to sticking my pillows in the oven (on low) for a therapeutic sleep come winter. These pillows last up to 10 years, so the money you spend today is a good investment for years to come.
These pillows do not come with pillowcases, just the spelt hull covers. You will need to buy pillowcases separately or use what you already have. These pillows measure 19" x 14" and you should be aware that they are smaller than your average pillow. You might need to take in a couple pillowcases for a proper fit.
This deal ships across Canada. Shipping starts at $6 and goes up to $15 depending on where you live.
Image credit: Los Angeles Bread Bakers
(Expiry: 30th September 2014)