Canadian Deals: Office Depot $40 Discount on $200 Spend! (Online or In Store)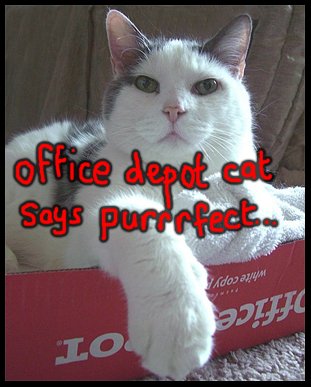 UPDATE: Now Expired
You can use this discount either online or in-store @ Office Depot Canada. It's worth a $40 discount on a spend of $200 or more on any items, excluding technology.
Where:

OfficeDepot (Click international at top, then click Canada)

Coupon Code:

55190138

Printable Coupon:

Online

Expires:

25th October 2008
Alas and alack, as usual with OfficeDepot, they exclude "technology" items from the discount. However, the free coupons are still useful if you are buying something like computer desks or office chairs.
Thanks for the piccie bella love.