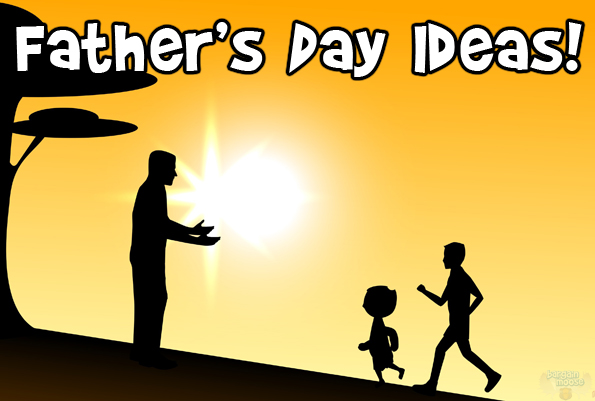 Father's Day is coming up on the 21st June 2015. Here on Bargainmoose, we've already been throwing some gift ideas at you, naturally all with a budget in mind. I know it's still a few weeks away, but it's always worth preparing for these events in advance, making sure you're not paying over the odds by buying a gift at the last minute. Here are a few ideas to get you going:
How About Some Tickets?
If the dad in question is a fan of any particular artist, comedian or sports team, why not consider buying some event tickets? There are a number of venues that you can browse to check this out, and some also have coupon codes to get a bit of a saving. Here's a list to get you started.
And here's a tip – if you order the tickets online but cannot get the physical tickets in your hand in time to present them for Father's Day, do this instead – cut out or print out a picture of the artist/team and pop it into the Father's Day card.
How About a Massage?
To me, going for a massage always seems a lot more of a feminine thing to do, or a Mother's Day gift. But this is just silliness inside my head – there's no reason why dads shouldn't have professional massages too. Margarita wrote this post about Wayspa gifts cards from Costco with digital delivery – you can get $100 in Wayspa gift cards for only $74.99. Then, the Father can choose where to get a lovely treatment.
How About His Mug on a Mug?
I'll not repeat the whole deal, but the other day I wrote about personalised mugs. You can pick these up for only $10 from either Walmart or Blacks. Slap a photo of the Father on there, and gift it!
How About Something to Eat?
If the Father in question is a chocaholic (like my partner!) then he might appreciate the gift of something along those lines. When it comes to chocolate, you've got a few choices here:
Chocolate of the Month Club via Amazingclubs.ca – you can go for a 3 month subscription for $134.85, but if you go for a 6 or 12 month, you can use the coupon code DAD1525FD for an extra $25 discount. Shipping is free from these guys. Obviously this isn't the cheapest deal in the world… but it all depends on how much you are willing to spend on the Father.
Purdys have a special section on their site dedicated to Father's Day items, but sadly there are no special offers or coupon codes on those. I'd recommend signing up to email updates on our Purdys coupon page and you will be instantly alerted if we find a coupon for these.
But if they're not a chocolate lover, how about some fruit? We've got a number of coupons on the go for Edible Arrangements, including one for totally free shipping.
What are you planning on getting for Father's Day? Or have you already made your purchase?