50% Off Dr Scholl Women's Athletic Shoes Just $15 @ Walmart.ca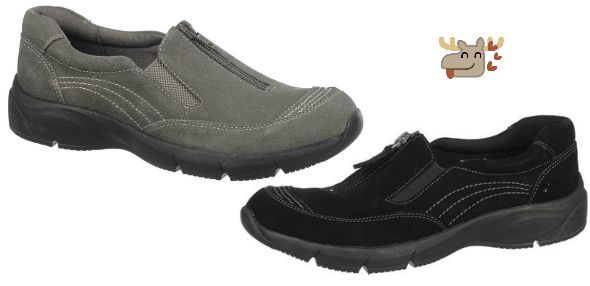 When it comes to shoes, the first think I want is comfort. Especially if they are shoes I am going to be working in. Right now you can snag yourself a pair of work appropriate Dr Scholl Women's Athletic Shoes in either black or grey. These shoes have been put on clearance for just $15 over at Walmart.ca, which is a pretty excellent price if you ask me. Walmart Canada also has a few different shipping options available for customers who shop online.
These Dr Scholl Women's Athletic Shoe are fabulous for work, walk, hiking or even just to wear as daily shoes for comfort. Both the black and the grey version boast excellent reviews and Dr Scholl is known to make shoes that are comfortable and great for your feet. These particular shoes were last priced at $35, so snagging them for $15 is too good to pass up.
There are a few other great pairs of Dr School Women's Shoes on clearance sale as well, take a look:
Dr Scholl shoes are wonderful because they are designed to fully support your foot. Chances are you will be able to stand and work for longer periods of time if the shoe is fitted to the sole of your foot properly. Not only are these shoes comfortable and good for your feet, but they are also extremely affordable as you can tell. Chances are you may work somewhere that requires black or grey non-slip shoes, so here you have it. My grandma has a similar pair of slip on Dr Scholl shoes. They really  help with her back problems because she is not constantly bending over to tie and untie her shoes.
When it comes to shipping, you will want to consider your options. If you spend $50 or more you will get totally free shipping right to your front door. If you don't reach that minimum spend threshold then you will want to take a look at the other two options. If your local Walmart Canada store offers the Grab & Go lockers, then you can pick up your purchase in store for free. If not, then you can have your purchase shipped to your local Canada Post Office for totally free instead.
(Expiry: Unknown)