Parents Canada: 3-Piece Spiderman Costume Only $10 & Free Shipping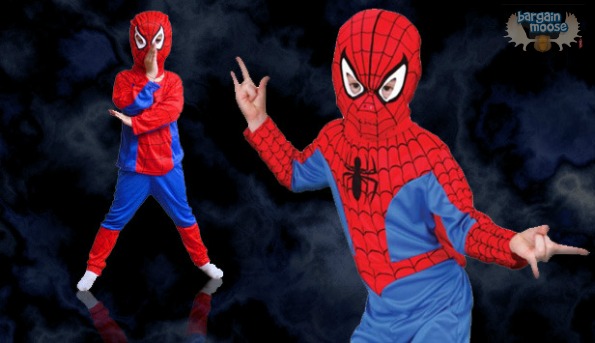 If your little spidey wants to be Spiderman for Halloween, then you are in luck! Parents Canada has a sweet deal for a three-piece Spiderman costume for only $10 (valued at $39). This item also ships for free within four weeks of purchase.
I'm all for making Halloween as cheap as possible, but my kids always seem to ask for the most expensive costumes. My littlest guy would not care what he is (yet), although I'm sure he'd love to be Spiderman, and spending only $10 on him (especially with two other kids to outfit) would be ideal! Maybe I'll even be able to talk the other two into Spiderman too.
The costume comes with pants, top and mask and in three sizes - small, medium and large and the measurements are posted on the deal so you know exactly what those sizes mean.
You can buy unlimited costumes for yourself and as gifts.
(Expiry: 27th September 2013)