Halloween Coupon Codes Roundup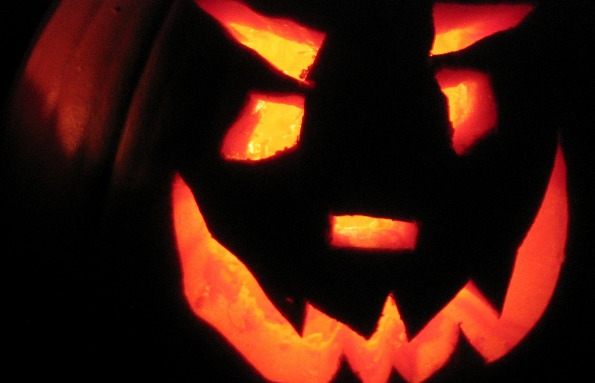 At the beginning of the month, we did a roundup of the great Halloween costume coupons, but there is so much more to save on at Halloween time than just costumes.  Most companies put out special coupon codes in honour of different holidays even if they sell nothing remotely close to what the holiday is about.  For example, a lot of airlines put out coupons for deals on travel for Halloween even though it is not really a holiday where people will do travelling.  The way I look at it, I will take advantage of those discounts no matter the reason behind them.
Since Halloween is almost a week away now, there are a lot of Halloween themed promo codes popping up to take advantage of, and we want to share some of them with you in this Halloween Coupon Code Roundup.
Teleflora - Use the promo code AFTREAT to get 15% off all Halloween merchandise until October 31st.
Aartech Canada- Save 5% on your order of $300 or more with the coupon BOO until October 31st.
Joe Fresh- Use either TREAT10, TREAT20, or TREAT60 to get a voucher fro future purchases until October 26th.
Wordans - You can use the coupon HALLOWEEN20 to save yourself 20% on your entire order for a limited time only.
Ardene- The coupon code ARDENEHALLOWEEN will save you 20% on all orders of $100 or more until October 31st.
Kidoodle - Get two months of free online children's television with code SPOOKY.
LeapFrog Canada- The coupon CANDY will get you free shipping and $15 off orders of $50 or more until October 24th.
1800Flowers.ca - The coupon HALLOWEEN20 will save you 20% on all Halloween items until October 31st.
Encore Coupon- Get $5 off Halloween fonts with this coupon HLWNFONT for a limited time only.
Flat Iron Experts - Get 20% off all orders over $100 with code HALLO2014.
As you can see, we have a pretty large variety of Halloween coupon codes posted on the Bargainmoose coupon forum and this is just a small fraction of them. The closer we get to Halloween, the more fun coupons like these ones you will see joining the forum.  You don't have to actually buy Halloween items to save for this holiday.
Happy Halloween Shopping Moosers!
(Image credit to Tim Ereneta)