Halloween Contact Lenses: Where to get the Deals!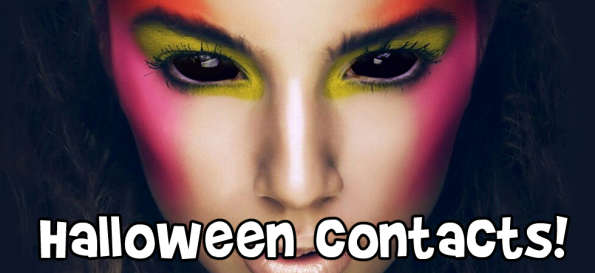 A set of coloured contact lenses can be just the thing to finish off a fantastic Halloween outfit. But do you know where to buy them or where to get the best bargains? This is a quick article to give you some ideas; to show you the types of Halloween contacts that you can buy and where to get the most bang for your buck.
1. Coolcontacts.ca: Halloween Lenses from $19.99

The folks at Cool Conacts sell a range of Halloween contacts, which start in price at $19.99 for some coloured daily disposables, for packs of two. There is also a Halloween sale happening just now, with up to 35% off some of their lenses, as well as a free lens case.
Shipping seems to be a flat rate of $4.95 which is very reasonable… unless you spend $100 or more for free shipping. We don't have any additional coupons for these guys, so the price you see is the price you pay.
2. Visionpros.ca: Pure Colors HD from $7.99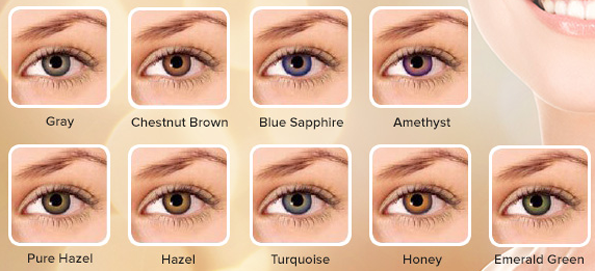 The Pure Colors HD colored contact lenses are a monthly wear lens which you can buy online at Visionpros.ca.
The regular contacts are not really "Halloween" contacts but there are a range of colours which could give you enough of a change to be a nice addition to your Halloween costume this year. You can see the range of colours in the image above. These start in price from only $7.99 for a box of 2 lenses, which you can buy in either prescription or non-prescription.
If you want the basic Halloween themed ones with more striking colouration, these lenses start in price from $19.99 for a box of 2 lenses. For prescription lenses, the only colour available is white-out, though. Don't forget to hit up the Vision Pros coupon page for a discount, such as BARGAINMOOSE for 7% off any order.
Shipping is a flat-rate of $9.95!
3. Contactlensescanada.com: Coloured Lenses from $19.99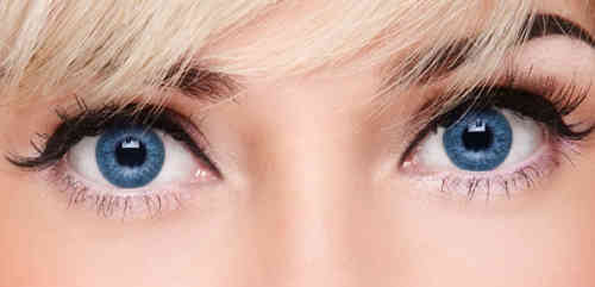 At Contact Lenses Canada, these are the same contacts as mentioned above from Visionpros, the Pure Colors HD. They're from $19.99 per box, but depending on what you are buying, you can save more cash by using these coupon codes here. Shipping is also a flat rate of $9.95, or free on $100+.
4. Ripstershalloweenshop.ca: Halloween Contacts from $40

Here at Ripsters, you can choose from a range of Halloween contact lenses from $40 a set. This is a bit more expensive than the above options, but sometimes it is worth it if you are looking for a specific type of Halloween lens.
We've found a coupon code for free shipping on a $75 spend from this store which you can find here, but sadly no percentage discounts.
5. US Based Stores

As Halloween is still over a month away, you've got time to place an order from outside Canada and get it shipped to your home. It's up to you to do the legwork on the individual prices and coupons on these, but here are a few popular and reputable US based contact lens stores, which you can check out for deals:
Just remember that any order you place of $20 or more may be subject to extra customs and duties. Each store has a different policy on charging for these, so it's up to you to have a read of the FAQ and make sure you know before placing your order.
Safety Note
I've been reading a few articles about people with problems and issues after wearing Halloween lenses. If you've never worn lenses before, it's not a good idea to just go out and buy a pair of lenses and just try to start using them. For me, I've been fitted for contact lenses by a professional optician, and I know how to take care of both the lenses and my eyes. I'm comfortable with coloured contacts and know how to use them safely. Please consider carefully before you buy this type of thing.
Also, I've written this article focussed around genuine optical stores and specialists rather than the "cosmetic" type lenses. For those types of sites, you just don't know what you are getting, and I for one, would not put a cheap, unknown product onto my eyeballs.
Personal Experience
For the last three Halloweens in a row, I've used prescription Halloween contact lenses myself. They've just added a little finishing touch to my ensemble, and I've had many, many comments when wearing these type of coloured contacts. For me, this colour was the most stunning and I got a LOT of comments when walking down the street!!
Have a fun Halloween guys – prepare now to save the most amount of money!
(Expires: never?)