Have you ever sat back and called yourself a genius? You're about to. I've rounded up a bunch of summer parenting hacks that are pretty much borderline genius. These tips and tricks are going to make your summer as a parent about 100 times easier. Get your bookmark tool ready! Let's begin...
Good Riddens Sunburn!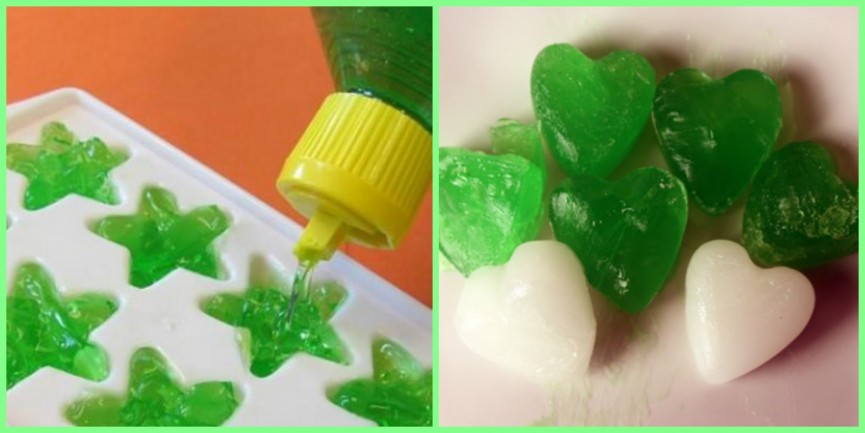 Sunburn? No problem. Freeze aloe vera in ice cube trays and use the cubes to instantly cool and help heal those pesky sunburns. You can even get some cute ice cub molds like this 5 piece set that has fruit shaped ice cube molds.
Nothing Will Be Stolen Again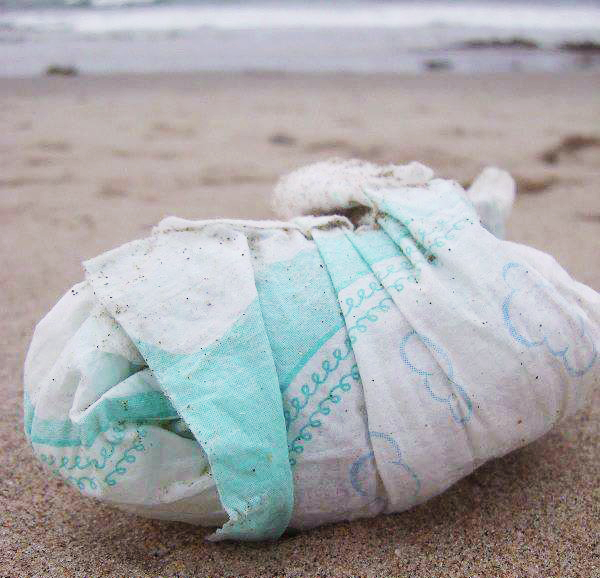 Nothing is more disappointing than coming out of the water at the beach - only to realize that your shoes or phone have been stolen. Want to know a cheap trick that works every time? Buy a diaper and insert your valuable. Roll it up so that it looks like a used diaper, and you'll never see anyone steal your stuff again!
No More Sandy-Shoes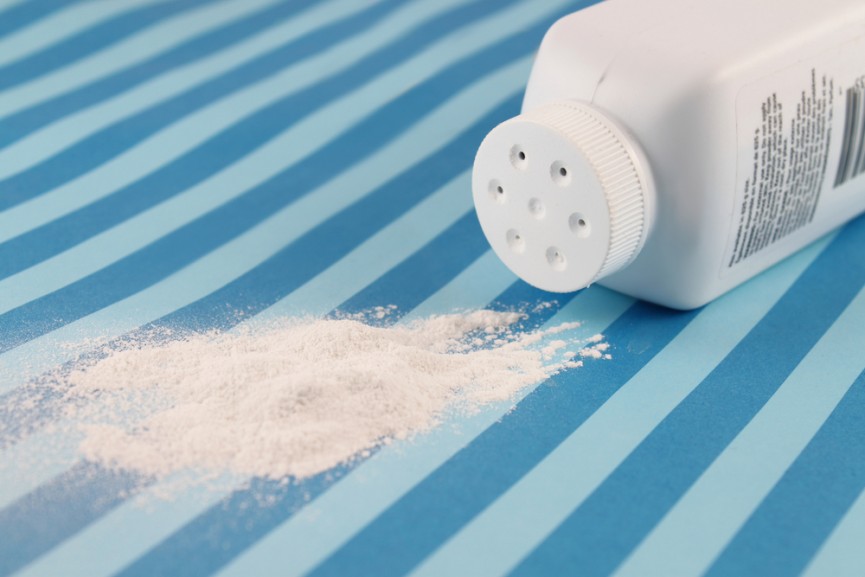 Ever come out of the water just to put your sandy, wet feet into your shoes? Yuck! Bring a container of baby powder with you. Then after your day at the beach, you can lather your feet in baby powder and rub to remove damp sand. Then you will also help your shoes to smell better!
Avoid The Melting Mess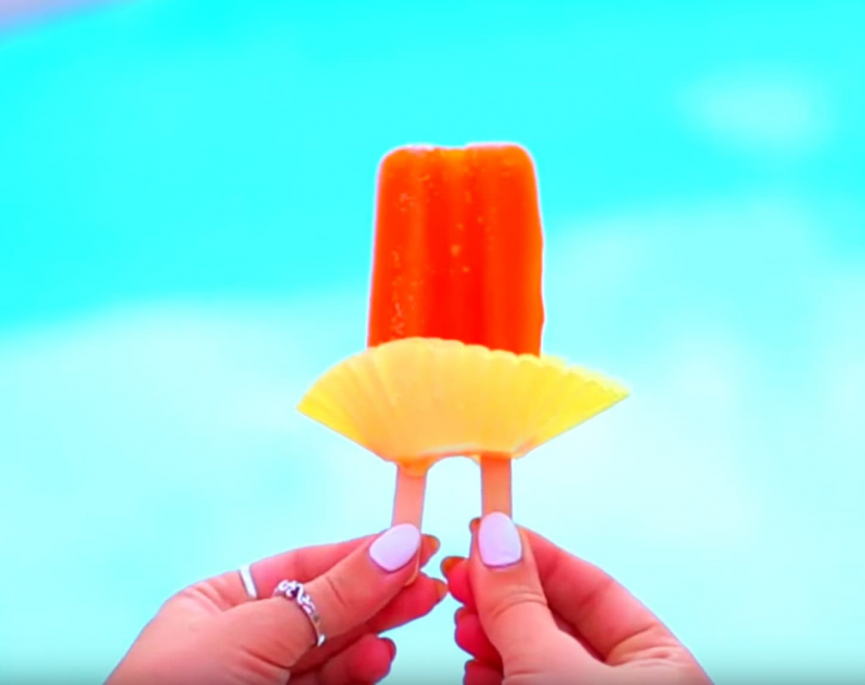 Popsicles can make a big mess. Especially when you combine the delicious, cool treats with young kids. Invest in some Cupcake Paper Cases and push the popsicle stick through them to prevent any dripping mess. I found these ones on Amazon.ca for $2.64 and they have a great summer theme. Turn them upside down on a straw and you will also keep your drinks bug-free!
Keep The Kids Hydrated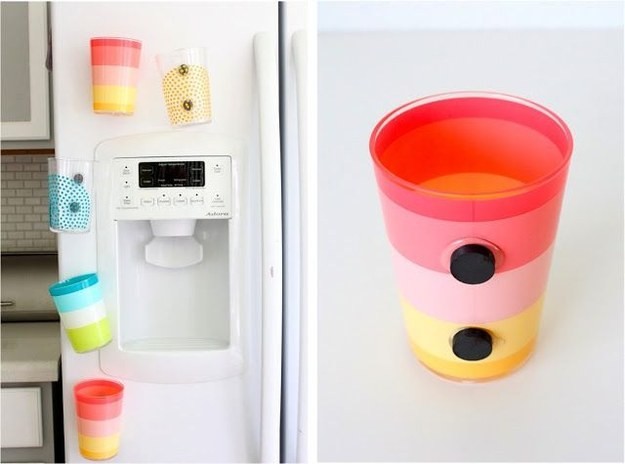 On hot summer days, it is so important that we keep the kiddos hydrated. Pickup some plastic cups from Amazon.ca or the dollar store and then glue on some fridge magnets. Then you can stick the cups to the fridge so your kids can easily access the cups and cold water.
Clean Army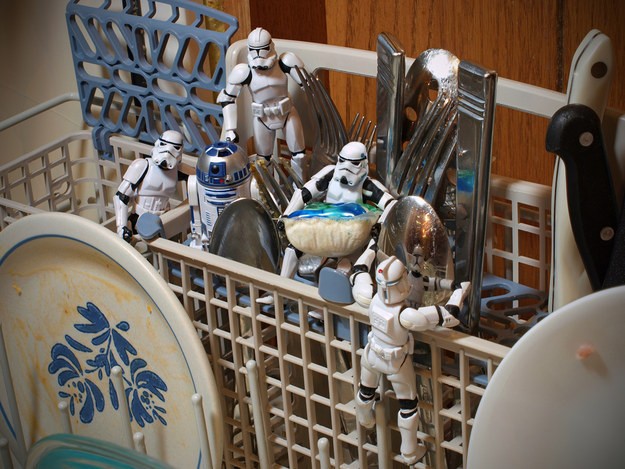 If your child has brought their favourite toys to the beach - no worries. You do have hope in regards to getting the sand and dirt out of all the nooks and crannies. Try the toys in the dishwasher to have a clean and fresh army for your little one to play with. Be sure to rinse them off first!
Goodbye Sandy Blankets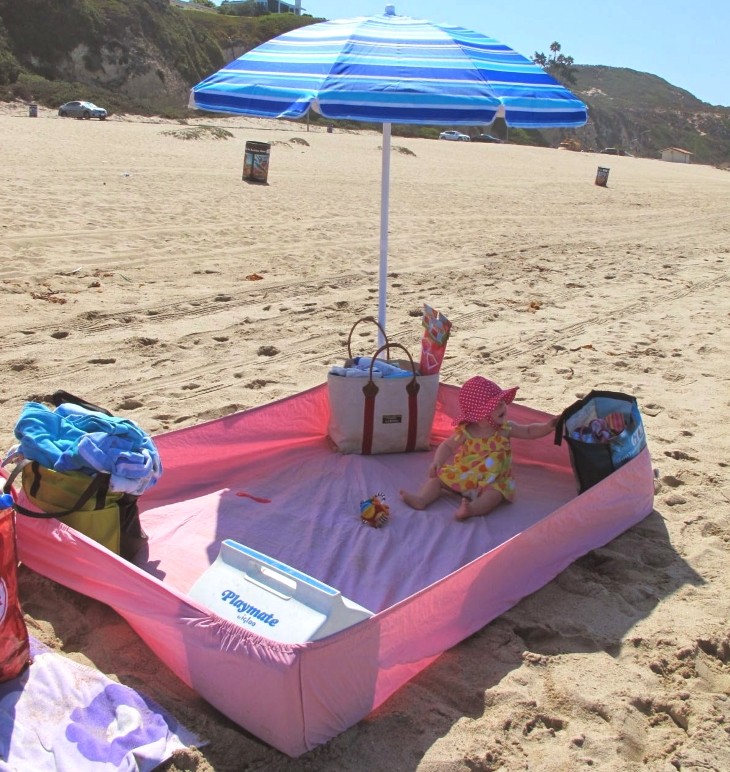 You don't have to endure sandy blankets while you try and tan while the kids are playing in the water. Take a fitted sheet with you to the beach and prop each corner up with items like your cooler, your bag, etc. Genius!!
What summer hacks do you use faithfully?