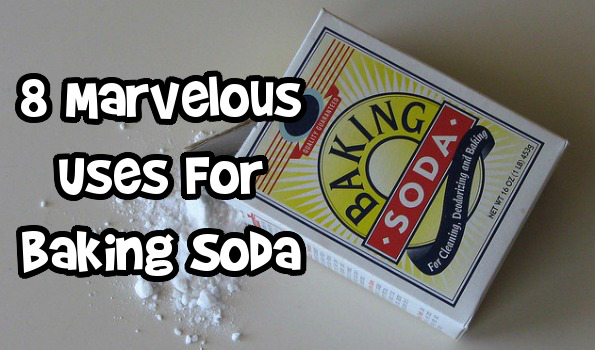 Have you ever tried to use this wonder product? Our grandparents sure knew about the power and versatility of baking soda, but somewhere between the cleaning and the grocery aisle I think we sometimes forget this powerful and frugal cleaner these days.
You can often find baking soda for a dollar or less per box, making it a very economical product to use. From cleaning to beauty, baking soda is versatile and gentle with no extra chemicals. Here are eight great ways you can use baking soda at home.
Teeth Whitener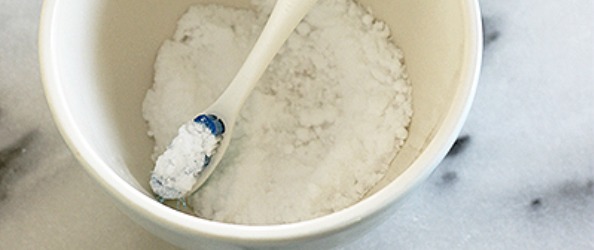 Are you a teeth whitening strip addict? Those kits start at $40 bucks a pop! Slash that budget by using a mixture of baking soda, hydrogen peroxide, and peppermint oil instead. Get the full details over atOne Good Thing By Jillee. If you are hesitant to use peroxide, though most commercial whiteners have many worse ingredients, brushing regularly with baking soda alone can help whiten your teeth also. You can use baking soda alone more frequently than a baking soda and hydrogen peroxide combination.
Removing Sticker Residue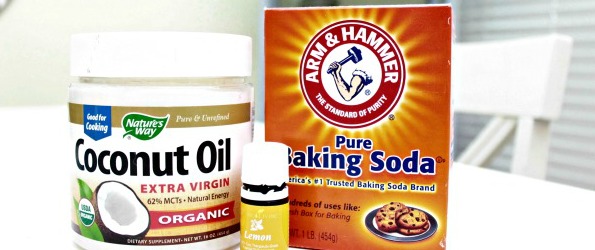 There is a product called Goo Gone that is fantastic for removing sticker residue leftover from labels, price tags or tape. The problem with Goo Gone is it smells disgusting! Make your own version using baking soda and an oil such as coconut oil or vegetable oil. Check out the recipe on Mom 4 Real and make this residue remover with items probably already in your pantry.
Clean Coffee & Tea Mug Stains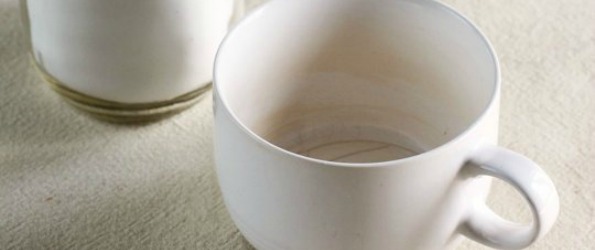 This hack changed my life. Before this idea, my coffee mugs always had residue from my favourite hot beverages. Now when I start to notice stains, I sprinkle in a little baking soda. With a few drops of water and a quick wipe, my cups are now snow white again. The Kitchn has a quick explanation that will have both your mugs and carafes clean in no time.
Deep Clean Your Mattress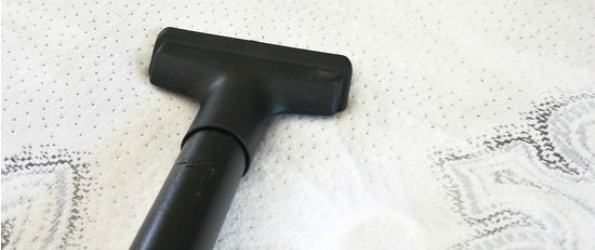 Throw open the windows for some fresh air, spring-cleaning is here. When was the last time you cleaned your mattress if ever? It might be time to freshen it up. Pour several cups all over your mattress and let it set for an hour, then vacuum. For the full process, check out this article from Pop Sugar. If you really want some motivation to clean check out the post at The Loop "Your Mattress Is Disgusting And Here's Why." The dust mites in this post give me the creeps. I need to go clean my mattress now.
Homemade Fabric Refresher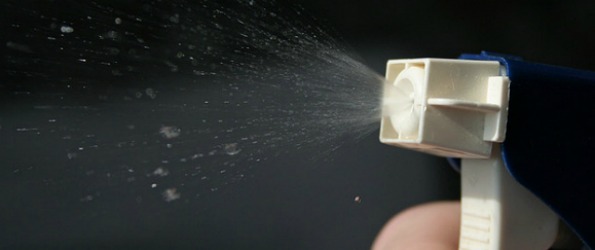 While you are freshening up fabrics, you can freshen up your couch, chairs and any other fabric surfaces in your house. Create this homemade "Febreze" recipe using baking soda and fabric softener for about fifteen cents per bottle. Febreze runs you $3 bucks per bottle, this hack is worth it! Check out the recipe over at DIY Confessions.
Dishwasher Cleaning Bombs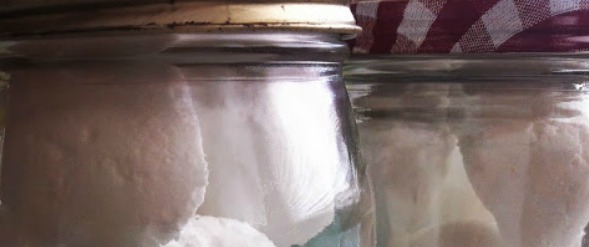 You could scrub away at your dishwasher with chemicals, or even baking soda and a toothbrush. To be honest how often are you going to complete that routine without pulling out your hair? Make these awesome baking soda dishwasher bombs instead featured at Our Carlson Life. Place two cups of vinegar in a bowl on the top rack, and a dishwasher bomb on the bottom rack. One clean cycle later, your dishwasher will sparkle.
Foot Soak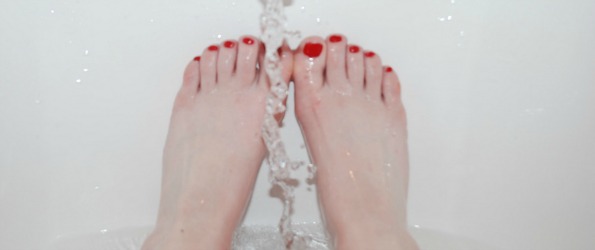 I think I am going to skip the spa this time and try this DIY treatment over ateHow.com. With baking soda, milk and a few other items you probably have around the house you can give your tootsies the treatment they deserve. My toes are not ready for summer yet. They are almost too embarrassingly dry and cracked to take into a pedicure shop. Winter can be rough on your feet. This baking soda treatment will help me get my toes ready for summer sandals.
Shoe Deodorizer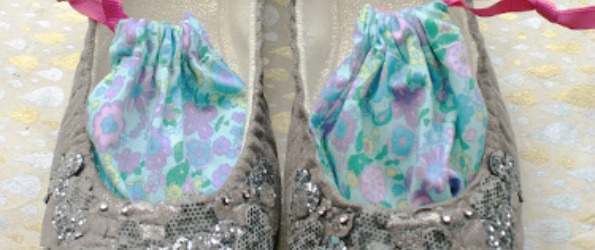 Spring can mean wet and stinky shoes. Cut down on those odors by making your own deodorizing shoe inserts. Check out the tutorial over at Small Good Things. I have been putting loose baking soda in my shoes for years, but it never occurred to me to put it in old tights for an insert with less mess. These satchels last about three months, which should get you through most of summer.
If you are looking for more cleaning ideas on the cheap, check out Brooke's post 8 Fabulous Frugal Uses for Vinegar.
Bargainmoosers, what do you use baking soda for?
(Image Credits: 19melissa68, Chrissy Wainwright & Olivia)