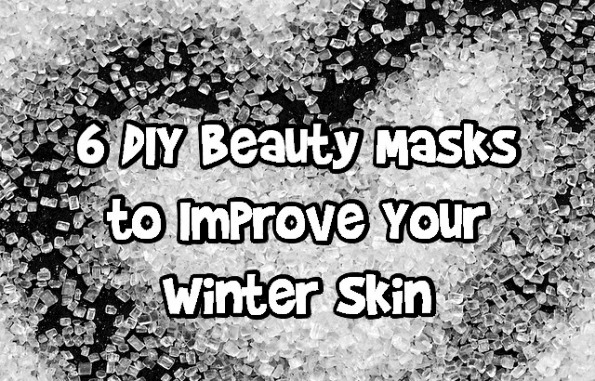 Winter is a horrible time for skin. It misses the sunshine, it gets blasted with dry heat, you take longer and hotter showers and you probably wear more makeup to cover up the paleness you are experiencing. My skin is dry, red and covered in blackheads right now and it is all winter's fault. Winter is also the best time to really pamper your skin and you don't need to buy expensive face creams or masks to do it. You can use ingredients you probably have in your fridge and pantry right now.

With nothing more than pureed pumpkin, honey and a tiny bit of milk, you can make this hydrating and anti-aging mask in about one minute. Your total cost would be about $1.50 for the can of pumpkin. Thank Lazy Girl DIY for the recipe.

Using peaches, baking soda and yogurt, you can soothe red and inflamed skin with this DIY peach mask by Beauty High, who also has six other recipes for DIY beauty masks. Your cost will probably be less than $3.

This egg white mask is pretty cool! Simply brush egg whites on to your face and peel off to remove blackheads. Your cost is about $0.25 and you can get the instructions at Indulgy.

To exfoliate, simply stir up brown sugar and honey and scrub on your face. Your face will just as smooth as if you used a $50 exfoliating cream. Become Gorgeous has the instructions and more DIY masks to keep you beautiful. Your cost will be less than a quarter.

Oats and honey aren't just for breakfast anymore. Add them to your face routine, sleep on it overnight and in the morning your skin will be moisturized beyond belief. Free People have the recipe. Your cost will be under $1.

Mmmmm chocolate. If you can help it, don't eat, instead spread it onto your face. Green Earth Bazaar's chocolate, honey and yogurt face mask is just all around great for your skin. You'll spend about $3 depending on the type of chocolate you get for this beauty mask.
Banner Photo Credit: Nico Zeibig
Bargainmoosers, do you have any luscious, inexpensive, DIY face mask recipes you care to share?