Starbucks lovers! There are so many delicious drinks to be had at your local Starbucks that I bet you don't even know about yet! You need to have a read of the Starbucks Secret Menu, I can't keep my eyes off it. Most of these secret orders were invented by Baristas from different Starbucks locations, so not all locations may be familiar with them. Please don't get upset with the Starbucks Baristas if they don't know the drink by name. Instead, why not show them the recipe? Here are 5 more secret Starbucks Menu Items. Don't forget to check out thelast five secret items that I had posted.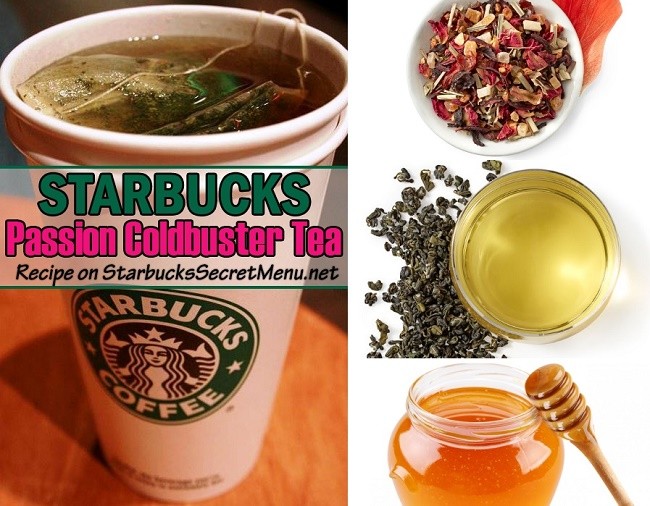 Passion Coldbuster Tea
With winter comes cold season. Yuck! If you are feeling a bit under the weather, then you've got to try the Passion Coldbuster Tea at Starbucks.
Ask For:
Venti tea with one Passtion Tango tea bag and one Emporer's Cloud and Mist tea bag
Half steamed lemonade and half boiling water
A touch of honey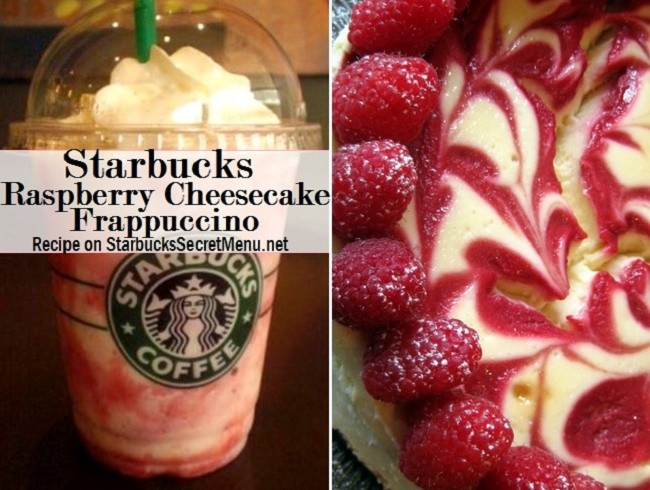 Raspberry Cheesecake Frappuccino
Talk about dessert in a cup! There's nothing about raspberry cheesecake that I don't like. This is one of the most popular secret beverages to order, and you'll find out why when you order one for yourself.
Ask For:
White Chocolate Mocha Frappuccino
Raspberry Syrup (1 pump tall, 1.5 pumps grande, 2 pumps venti)
Holiday Apple Spice
With holiday beverages comes seasonal syrups, and the opportunity to ask for some of the secret customized holiday drinks, too. This is a holiday version of the Apple Spice Latte which is one of my personal favourites.
Ask For:
Gingerbread syrup (3 pumps for tall, 4 for grande, 5 for venti)
Steam in apple juice (same amount as a Caramel Apple Spice
Top with whipped cream and a caramel drizzle!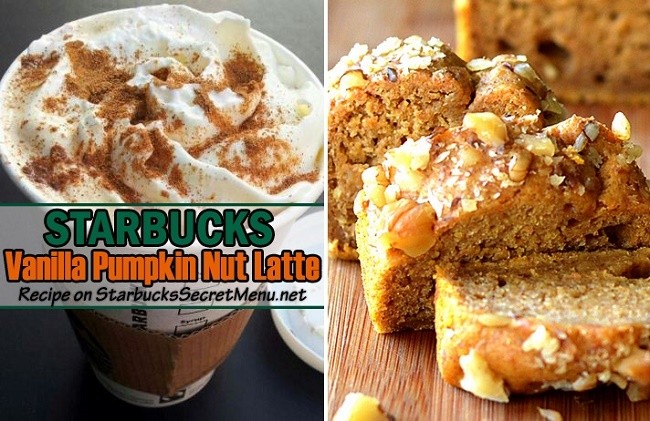 Vanilla Pumpkin Nut Latte
Okay - this just sounds delicious. If you like the Pumpkin Spice Latte, you will love this. This is like the PSL with an extra touch of vanilla and nutty flavour. What a great combo!
Ask For:

Pumpkin Spice Latte
Add toffee nut syrup (1 pump tall, 1.5 pumps grande, 2 pumps venti)
Add vanilla syrup (1 pump tall or grande, 1.5 pumps for venti)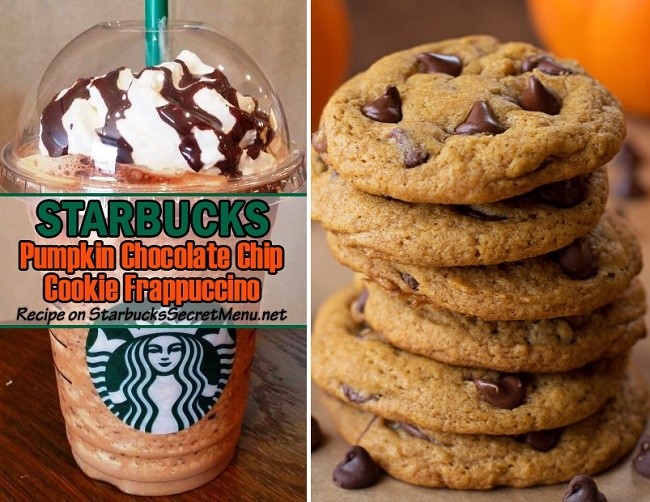 Pumpkin Chocolate Chip Cookie Frappuccino
I have a weakness for pumpkin, chocolate and Frappuccinos. This Pumpkin Chocolate Chip Cookie Frap is going to be to-die-for. You can ask for this recipe in a latte version as well!
Ask For:
Pumpkin Spice Creme Frappuccino
Mocha Sauce (1 pump tall, 1.5 pumps grande, 2 pumps venti)
1 scoop of java chips (2 for venti)
Cinnamon Dolce Syrup (1 pump tall, 1.5 pumps for grande, 2 pumps for venti)
Thank you to StarbucksSecretMenu.net for these ideas, and images. If you want to see even more secret menu items for Starbucks, then be sure to check out that website.
Main Image Credit: Utku Utkucu