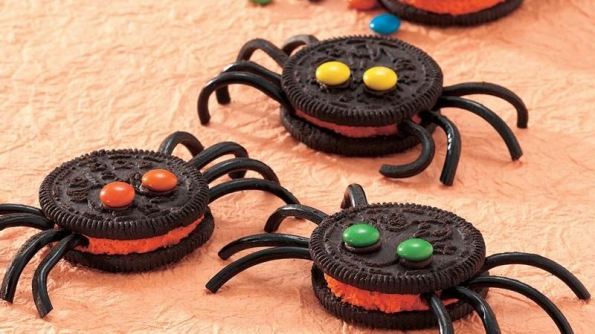 Halloween treats are my favourite ones to make, and I look forward to it all year long. There are so many possibilities and options, it can get a little overwhelming. You may want to start looking around and choosing your best options now, rather than waiting until last minute. These deliciously spooky Halloween treats are simple, affordable and fun. For the most part the kids can help you make them and eat them, unless you don't want to share. I have a hard time sharing some treats, that's for sure.
Here are 5 deliciously spooky Halloween treats for you to make this week: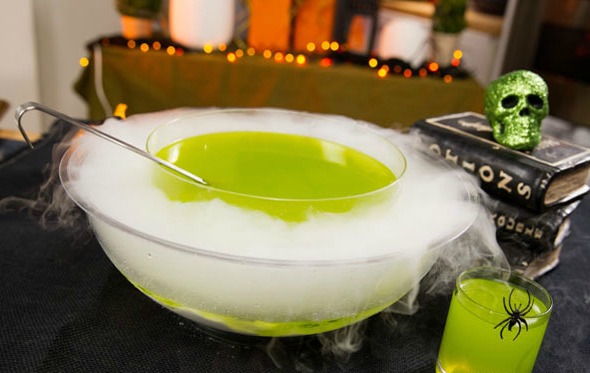 1. Witch's Brew
This ghoulish beverage is a delight at any Halloween party for sure. Get a large bowl and fill it with punch. To make it look like a Witch's Brew, it is probably best to have a green punch or juice. Then you are going to put dry ice in a larger bowl, and place the bowl of punch inside the bowl with dry ice. Voila, you have yourself a steamy brew fit for a witch, or any ghoul that your child may be dressed up as.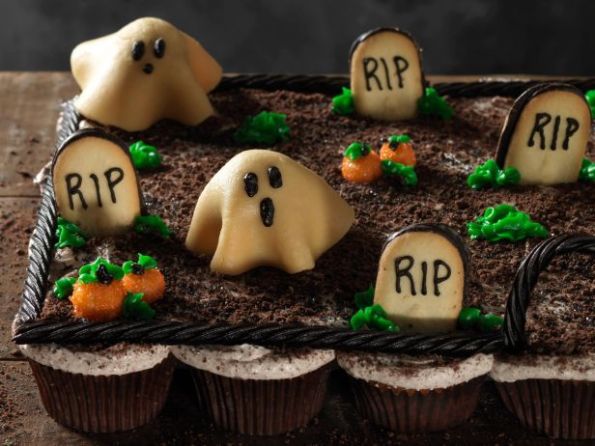 2. Graveyard Cupcakes
This is a super simple Halloween treat for sure. Make some chocolate cupcakes and ice them in chocolate icing, so that it looks like dirt. Then you can break Lady Finger cookies in half and stick them on as grave stones. Use black icing and an applicator to write a message on each gravestone, and then stick a candy pumpkin on top. Voila! You have yourself some super adorable Graveyard Cupcakes to enjoy.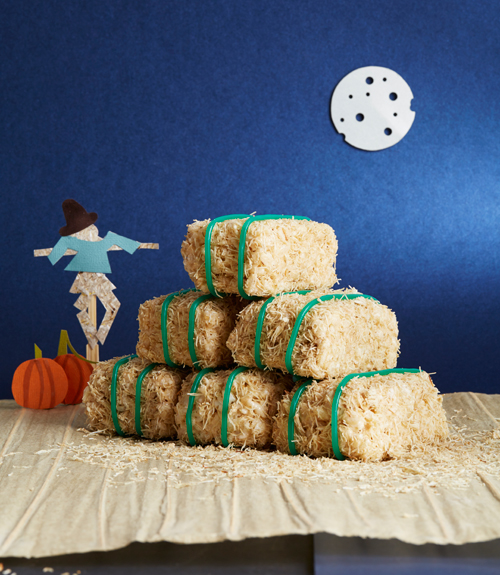 3. Hay Bales
Do you love rice crispy squares? You can make them fall/Halloween ready by making them look like hay bales! Just make your rice crispy squares into a rectangular shape like a hay bale would be, and then use icing to draw the string (baler twine) that would hold the hay bales together. Simple, delicious and every kid will love them. They also don't make much mess once they are made.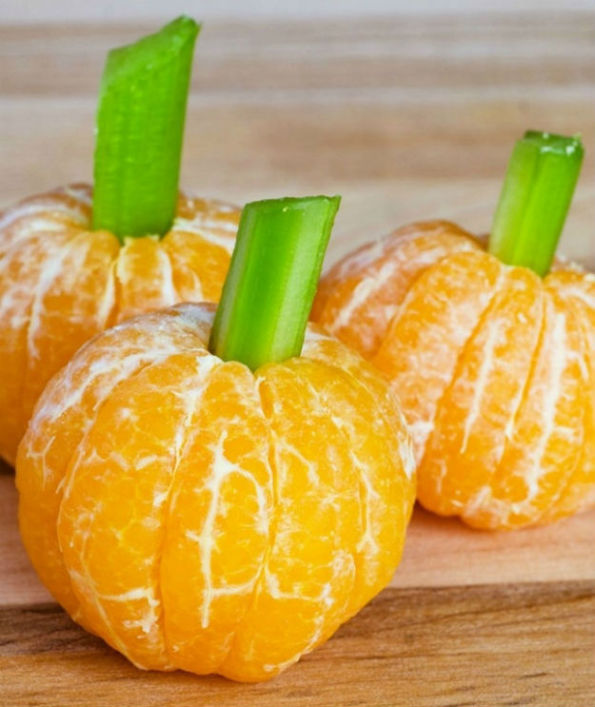 4. Spooky but Healthy Pumpkins
Are these not super adorable?! Take some oranges, and stick pieces of celery in the top. Voila! You have yourself some totally adorable (and healthy) pumpkins. You won't mind if your kids eat them as opposed to the cupcakes and cookies, that's for sure. Other parents will praise you when you bring this treat to the school Halloween party too!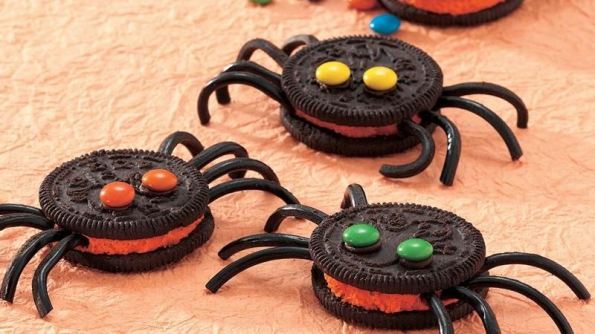 5. Spooky Oreo Spiders
Personally, I could eat hundreds of these over the Halloween season. These are super simple to make, and will appeal to both the young and the old. You will need black string licorice, Oreos (preferably orange filled ones if you can find them), chocolate frosting, 40 miniature m&m's or Smarties for eyes. So for each cookie spider you are obviously going to cut 8 legs out of the black licorice. To be proportionate, the legs should be about 1 1/2 inches long. You can simply stick each leg into the Oreo filling. Then use the chocolate frosting to glue on the candy eyes. Voila!
Moosers, what are your favourite Halloween treats to make?