Take $10 Off $30 on Dine-In Orders @ East Side Mario's Canada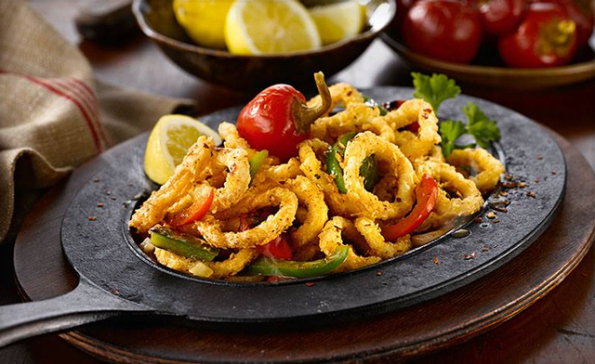 Have you been craving East Side Mario's lately? There is a new coupon available from East Side Mario's that has some great savings for your taste buds. Use this new print coupon and you will save $10 when you order $30 or more from East Side Mario's Retaurant. This offer is valid Sundays to Thursdays only.
In my opinion, East Side Mario's is not only affordable - but also delicious. I always ordered the Three Cheese Cappelletti, yum! For a family of four, you would be surprised at how small your bill will be at the end of your meal. Kids' meals start at just $5 and adult entrees start at just $12.99 each. A family of five could dine for as low as $48, minus $10 when you use this coupon code. How many other places can your entire family of five eat for just $38? 
I love pasta dishes. Maybe that is why I adore East Side Mario's so much. For $12.99, you can pretty much have the Italian dream meal. The Spaghettini & Meatballs is a delicious Napolitana sauce served on long and thin spahgettini noodles. Don't forget the famous meatballs and shredded parmesan cheese. If you want to try something new, you could always build your own pasta for just $12.99 too. Pick your noodles, then pick your sauce and toppings.
Kids can eat big for just $5.00. The Mini Mario meals include many options like POGO and fries, Mario's Dino Buddies, Cheese Quesadilla, Grilled Cheese Soldiers, Mario's Kids Pizza, Bowtie Alfredo and more. There are also kids' meals for $10 if your child is a little older and has a heartier appetite. These $10 meals include Big Kids Chicken Fingers, Chicken and Rice, Chicken Parmigiana, and other delicious options.
This ESM coupon is valid until March 6th, so you can save a lot of money if you are a frequent visitor. You won't be limited to only using this coupon once, but you can't use more than one coupon per order. When I order on the phone, I find that I get rushed into decisions and regret some items I choose. By dining in, you can take your time and really get a good look at the options available as well as some opinions from your waiter/waitress.
If you prefer, there is also a coupon for a free Mini Mario Meal with the purchase of an adult entree. You will find that coupon in our Bargainmoose forum. You can also view more East Side Mario's Canada promo codes and coupons in the forum.
(Expiry: 6th March 2016)