P&G Brand Saver Coupons 2013: Up to $120 in Savings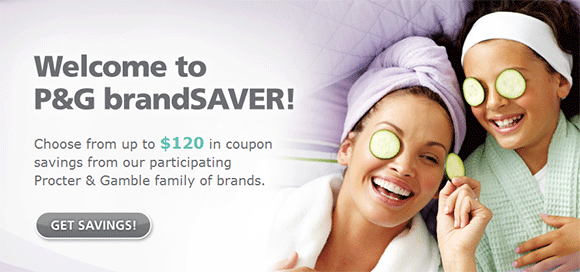 Have you resolved to spend less money and use more coupons? Get a head start with P&G Brandsaver coupons worth up to $120 in savings. New coupons for a new 2013!
So here is a list of the coupons from P&G that I would actually use:
Save $0.50 on Charmin
Save $1 when you buy any ONE Febreze product
Save $1 when you buy any Tide liquid
Save $2 when you buy any Vicks Vaporub or Vicks BabyRub product
Save $1.50 when you buy any ONE Swiffer Sweeper or Dusters starter kit (excluding 1ct)
So even though we are only a two person household: there is a saving of $6 right there! My rule for couponing is to only request coupons for products you will actually buy. It just makes good sense. It is such waste to throw away expired coupons as someone else never got the chance to use that deal.
All coupons will be mailed to you.
Expiry: unknown