New York Fries Printable Coupon: BOGO Free Poutine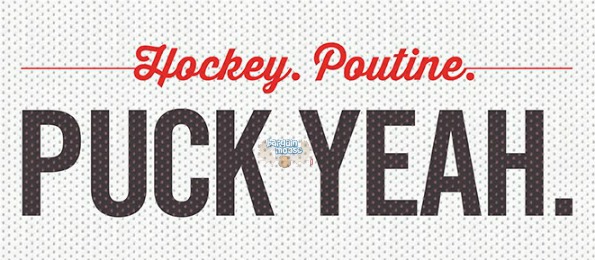 This isn't the first time I've blogged about poutine and it certainly won't be the last. I am not ashamed. I am Canadian. New York Fries has an awesome printable coupon for buy one, get one free poutine!
What's not to love about poutine? Crunchy, fresh french fries topped with delicious hot gravy and chunky cheese. Ok, so you really don't want to eat this every day, but as a treat once in a while, I think its all good. New York Fries is probably my most favourite fry place and while I usually get the veggie works, I'll have to sacrifice just this one time to get the BOGO deal and go for the poutine. Poor me.
Guess what? I also found out that New York Fries cooks their fries in sunflower oil, which is trans fat free. This means it is healthier than I thought. Score!
This great coupon is in honour of our amazing ladies hockey team who scored gold yesterday! So you'll have to scarf down your poutine for them. It is your Canadian duty.
Before dining out, always check for coupon in the Bargainmoose forum and you might just score a gold one, like this one for New York Fries.
(Expiry: Unknown)