New York Fries Free Fries With Drink Printable Coupon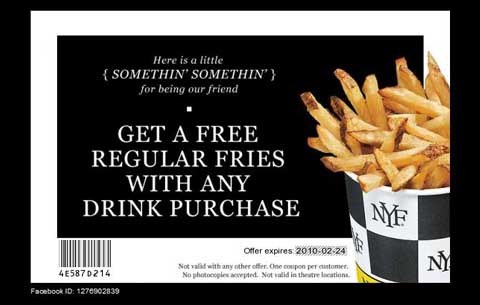 Next time you get a craving delicious New York Fries, bring this coupon to get free fries with any drink purchase.
Until February 24, get regular size fries free with any drink purchase. This offer is not valid at theatre New York Fries locations.
Made with real potatoes, NYFries has got to be one of my favourite fast food fries. For anyone who hasn't tried their gravy - it is delicious. In my opinion, it's not New York Fries without the gravy. Yummy!