LG G3 Smart Phone Only $20 w/ 2-Year term & BONUS $300 Cash Card & FREE Car Charger @ Costco.ca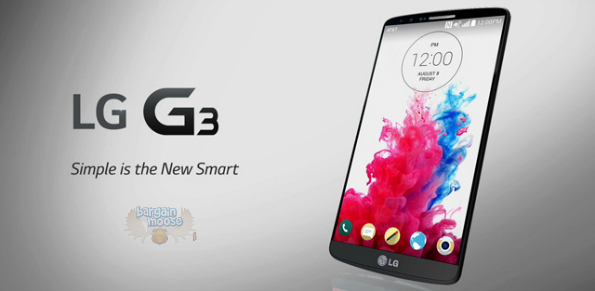 At Costco Canada you can get bonus Costco Cash Cards with select phones on a two-year contract. When you sign up for a two-year Gold or Platinum plan with Virgin Mobile - with the LG G3 phone - you will receive a bonus $300 Costco Cash Card and a bonus car charger. The phone will only cost you $19.99.
You need to get this promotion in-store at Costco Canada. When you click through the link above, select your province and then open the tab for Virgin Mobile. While you do receive bonus cards at the other three cell phone carriers, the Costco Bonus Card with Virgin Mobile is the highest value.

Now, this deal may not be available for all provinces but it was available for all the ones I checked including Ontario, New Brunswick, Alberta, British Columbia, and Quebec!
I think this is the only time lately that I have wished I was a Costco Canada member. I do not often blog in-store phone deals, but this is a doozie and I am very impressed. I am also a fan of Virgin Mobile as they have some of the best plans in Canada. Both my parents are with Virgin Mobile and I just got a dear friend of mine to make the switch from Telus to Virgin Mobile as well.
Now, the phone! I am not too familiar with the LG line of phones but I do know this brand has been around for a while. LG is well respected in the electronics world. This phone has
Android 4.4 OS
5.5-inch quad HD display
2.5 GHz quad-core processor
13 MP camera with Optical Image Stabilization
CNET reviews this phone favourably. With a 4/5/5 star rating, CNET celebrates the phone's features:
The LG G3 has solid call quality and LTE data speeds, a great camera, a brilliantly sharp display, a snappy quad-core processor, and a flat UI that makes Android 4.4 look good. LG's flagship has also improved on the previous model -- the new G3 comes with a removable battery and microSD card slot, both things the G2 lacked.
The primary negative is related to battery life: the QHD display is quite the power hog. Overall, this is quite a solid phone and well worth picking up especially with such a fantastic offer from Costco Canada.
(Expiry: unknown)