Kashi Canada Printable Coupons: Save Up To $2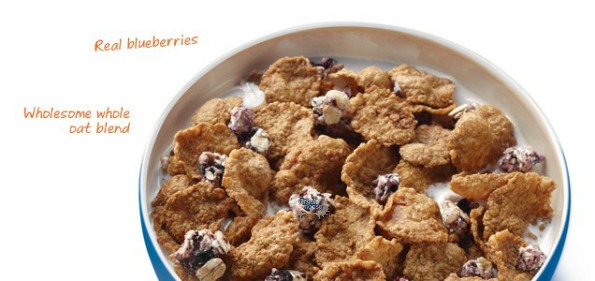 Save up to $2 on Kashi cereals and granola bars with the printable coupons they have out on their site.
Normally, I wouldn't blog a coupon that only saves you $2, but I love Kashi products so much, I thought I would. Recently, one of my sons has been put on a wheat-free diet. Now, this isn't a gluten free diet, but wheat free is still a hard thing considering my son is a hard-core carb eater. He basically only eats toast, bagels and crackers with the occasional fruit or cheese thrown in. Switching all of these carbs over to non-wheat, but making sure they are nutritious has been a struggle.
I always eat Kashi brand cereals and granola bars. They are healthy and full of whole grains and other nutritious ingredients, with not a lot of sugar. My favourites include the Go Lean high protein cereal and the chocolate and coconut granola bars.
There are three coupons:
$1 off a box of the new Kashi chia granola bars (chia is so great for you)
$2 off any box of Kashi Organic Promise Gluten Free cereal or Kashi Nutty Chia Flax Multigrain cereal
$1 on any box of Kashi bars
Now, I wouldn't call Kashi super-expensive compared to some other options for healthy cereals and bars, but both the cereal and bars get up in and around and above the $5 mark. So saving up to $2 is sweet, especially considering it is on their new line of products, which means you can try it for less than full-price. It looks like you need to log in to print your coupons (get a free account) and you can only print each once.
We have all of the great Kashi coupons in our forum, so check them out.