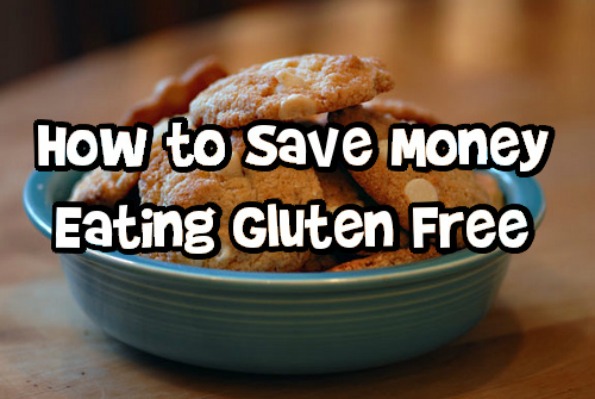 For people who have celiac disease (gluten sensitivity) eating gluten free foods is a necessity.  For others, eating gluten free foods (foods without wheat flour in them, namely common foods such as pizza, cookies, bread, pancakes, pastas, and many cereals) is a choice that improves their health.  Eating wheat free has become not only a fad, but a very popular diet that encompasses avoiding wheat products such as pizza, cookies, bread, and things like pancakes.
Although I do not have celiac disease or gluten sensitivity, since reading the book Wheat Belly, written by cardiologist Dr. William Davis, I have cut down on the amount of wheat that I eat in the day.  On days that I have wheat, like pasta or a pizza, I do find that I feel more bloated, more fatigued, and more lethargic.  Therefore, I try to avoid too much wheat, but I'm not super strict as I really enjoy the taste of pizza and pasta from time to time.
Just like going with the Paleo diet, eating gluten free can be more expensive than a typical North American diet full of convenience foods that make you full.  According to Yahoo Finance, the gluten free industry is set to be a $1.7 billion industry by the year 2017.  However, it doesn't have to be.  Here are a few ways to save money when eating gluten free.
Don't Forget the More Economical Grains
For many that avoid gluten, they opt for expensive alternatives to wheat, such as millet, quinoa, couscous, and buckwheat.  According to Today's Dietician, many people forget about other alternatives to quinoa it is  good ol' rice, corn, and gluten-free oats.  These are more economical than the more 'ancient-grains' type of carbohydrate.  I have oatmeal every morning for breakfast and make my own granola from the 100 days of real food granola recipe.
Be Friends with the Freezer
As with how to save money on the paleo diet, one of the best ways to save money on a gluten free diet is the plan ahead with your meals (remember, organization is key!) for the week and freeze them.  Instead of gravitating towards fast food after work, grab a meal out of your freezer so you have a weeknight meal ready to go.  Invest in a chest freezer if your freezer in your kitchen is tight on space.
Learn to Cook
According to Huffington Post, gluten free foods can cost anywhere from 76% higher to 518% higher than non glutenous foods.  The prepackaged gluten free food is what really adds up in terms of cost at the supermarket.  If you learn to cook a lot of the gluten free foods yourself you will save a lot of money.
There is a lot of gluten free junk food out there.  Just because it's gluten free that doesn't mean that it is healthy or good for you because essentially it is junk food disguised in a sheep's clothing.  Pre-packaged gluten free foods are definitely more expensive.
Instead, if you want to have snack foods on hand, prepare them ahead of time:  kale chips, brussell sprout chips, and even homemade Larabars (see this homemade Larabar recipe from the hundred days of real food blog) are great ways to stave off the urge to buy packaged foods.
Look for Gluten Free Recipes
There are many places that you can find gluten free recipes that are practical and can easy to replicate.  For one, there are a few recipes posts in the Wheat Belly blog website and at the back of the book if you're ready.  In addition simply googling for gluten free recipes is also effective and the search engine will find you some more gluten free recipes, of course!
Know Where to Shop
The places that offer a wide selection of gluten free foods with the best price is at Trader Joe's.  I bought some brown rice pasta (gluten free) for really cheap and it tastes delicious (I think it was under $3 Canadian) and I think it is reasonable for the price and the effort it takes to get to a Trader Joe's.  Also, Superstore has a health aisle/ gluten free organic section now for very reasonable prices.
Bargainmoosers, how do you and your family save on gluten free recipes and meals?
Photo credit: elana's pantry