Grocery Cash Back Deals This Week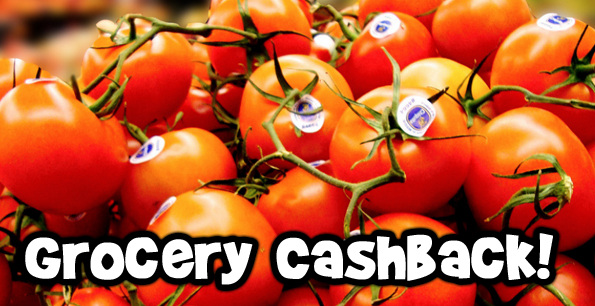 You will find all sorts of cash back deals this week from Checkout51, Snapsaves and Zweet.  Snapsaves has a special promotion that I mention below that is definitely worth checking out. All of these apps will get you cash back just for buying groceries that you would normally buy anyways.
Here are just a few of the offers this week from Zweet to check out:
Tomatoes- $0.25 cash back
Avacados- $0.25 cash back
Bananas- $0.25 cash back
This week, there are 10 different offers to take advantage of them and all of them are healthy fruit, vegetables and meat.  This is perfect for the families that are trying to have a healthier lifestyle and save money.
These offers plus all other for Checkout51 will be available until June 25th 2014
Yogurt- $0.25 cash back
Nutri-Grain Fruit Crunch bars- $1 cash back
Clover Leaf Gourmet Flavoured White Tuna- $1 cash back
Kashi Gluten-Free Organic cereals- $1.50 cash back
And lastly, you can save on cash back offers from Snapsaves.  This week is a little different because they are having "Blitzs Offers" instead of the regular 2 offers each day for a week.  Each offer will be valid until June 25th 2104.
Here are just a few of the Blitz offers:
Oranges- $0.25 cash back
Sweet Potatoes- $0.25 cash back
Pears- $0.25 cash back
Pinty's Breaded Chicken Wings- $0.25 cash back
You may have heard that Groupon has bought Snapsaves recently.  This is actually good for us because it means they will most like have even bigger and better offers coming up.
Check back next week for more great grocery cash back offers to save with!