Get Money Back With These Grocery Cash Back Deals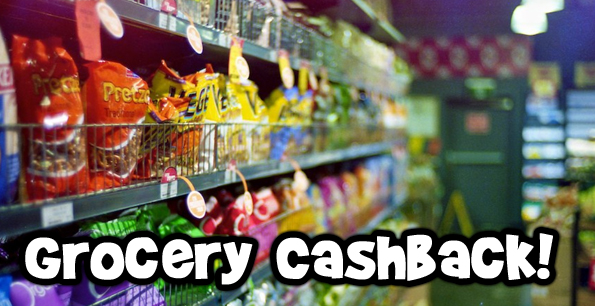 When do you typically grocery store? Whenever you do, make sure to snap a pic of your receipt and upload it to get money back on your purchases! Here are just some of the top cash back deals from Checkout 51, Snap by Groupon, Zweet and Save.ca for this week.
Plenty of last week's deals are still up and running (i.e. several cash back deals on alcohol) but there are also a couple of new cash back deals like:
3 Pringles: $2 cash back
2 Halls bags: $2 cash back
Kashi cereal: $1.50 cash back
Tomatoes: $0.50 cash back
Crest toothpaste: $0.50 cash back
Do you feel yourself coming down with a little cold? Then orange juice is your best friend right now! Plus, you can get a $1 cash back on the purchase of any Trop50 juice with vitamins. Other than that, there are also a variety of cash back deals available on select deodorants, shower products and styling products like: $2 cash back with purchase of 2 Secret deodorants, $1.50 cash back on any Pantene Pro-V hair styling product, etc.
Every day, you can take advantage of the following different Snap offers:
Thursday, January 15th

Raspberries: $0.25 cash back
Pecans: $0.25 cash back
Friday, January 16th

Sweet potatoes: $0.25 cash back
Baguette: $0.25 cash back
Saturday, January 17th

Grapes: $0.25 cash back
Okra: $0.25 cash back
Sunday, January 18th

Avocado: $0.25 cash back
Fresh corn: $0.25 cash back
I'm happy to see that avocado is available as a cash back deal on Sunday as they can be somewhat pricey, especially when you need a lot of them for guacamole. It's a super healthy fruit that you can easily incorporate into just about any meal, even breakfast!
Here's a sample of this week's cash back deals at Zweet:
Europe's best frozen fruits: $0.75 cash back
Haagen-Dazs ice cream: $0.75 cash back
Margarine: $0.50 cash back
Arm & Hammer baking soda: $0.50 cash back
Classico pasta sauces: $0.50 cash back
Pasta de Cecco: $0.50 cash back
For those of you with children who caught a cold or maybe even have the flu, then you will be happy to know that there is also a $2 cash back offer on Children's Advil.
This week, you can get the following cash back offers at Save.ca:
OxiClean laundry detergent: $1.50 cash back
Michelina's Pizza Snax (496g): $1 cash back
100g Ritter SPORT chocolate bar: $1 cash back
Lilydale oven roasted carved chicken package: $1 cash back
Happy grocery shopping Moosers!