Free Collapsible Bag With 3 Bluewater Products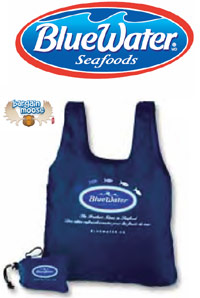 Anyone partial to buying Bluewater seafood items at the supermarket?
If so, you can claim a free collapsible bag, as long as you purchase 3 of their products in-store. This is a mail-in rebate freebie.
You just have to send in the bar codes from 3 products that you have purchased, and they will mail you the free bag. They sell such a wide range of fish, it would be really easy to claim this freebie!
Ends 31st August 2010.