FactoryDirect.ca: Apple iPod Touch (4th Gen.) for $150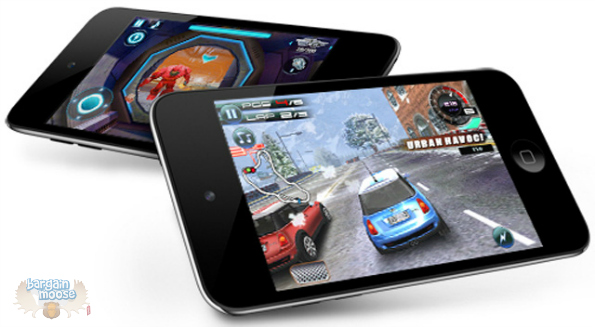 FactoryDirect Canada has gotten their hands on some 4th Gen iPods and they're selling them on the cheap.
These are 8GB 4th Gen iPod Touches and are only $149.99 + $6.99 shipping. They are refurbished but oftentimes refurbs are as good as new.These sell for $199 new from Apple and their newer version. These are the specs.
4th Generation Model
3.5" Capacitive Touchscreen
Retina Display
960x640 Resolution at 326ppi
256MB RAM
8GB Storage
Accelerometer
Rear-facing Camera
Front-facing VGA Camera
720p HD Video Recording
White Colour
I never listen to my own advice when it comes to gadget buying but you really should. You just need to ask yourself one question: Do you need the best? The answer is usually no. A lot of people are going to go out and get the 5th Gen iPod Touch, just because it's newer. This is a terrible idea. You can save over $100 ($150, in this case) by getting the older version and for most of that you use it for (music, Internet, email, games, apps) it is fine. Some high end games might be slower and multi tasking might be slower but it isn't a horrible experience by any means. The question isn't "Do I need an iPod Touch?" it's "Do I need the newest iPod Touch?" and if your answer is no, you've just found the deal you need.
(Expires: 22nd October 2012, 9:00AM ET)