Edible Arrangement Free Dipped Fruits Sample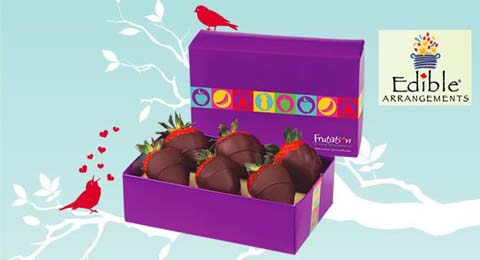 This Sunday the 14th March 2010, stop by your nearest Edible Arrangement store location for a free sample of Dipped Fruits.
If you're out and about or running errands, stop by Edible Arrangements for a little pick-me-up. Edible Arrangements is so pretty and would be particularly enjoyed by those who don't enjoy flowers or can't keep them alive for more than a day (me).