Costco (West Locations) Best Deals This Week!! (Aug. 22 - Aug. 28, 2016)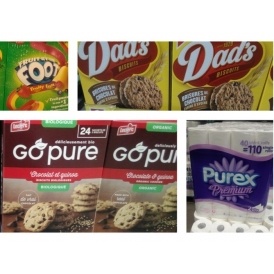 Here are the new deals posted for the week for Costco West locations (B.C., Alberta, Saskatchewan, and Manitoba locations) for the week of Aug. 15 - 21.
Have you joined our friendly Costco Canada West Deals Facebook group yet? You can find unique deals, as well as post deals that you find!
Some of the best deals on this week are on Starbuck's french roast in a 1.13 kg package, it's selling for $18.99, and the regular price is $24.99. Robax platinum 82 caplets has a $10 savings this week, selling for $19.99. Pinty's Buffalo flings are a popular item and they're only $8.99 after saving $3. Very easy supper idea! You might also enjoy the Trident Pollock Burger at a buy one, get one free offer - $14.99 total for 24 burgers!
Costco always displays their weekly coupons online. To the best of our knowledge, these are the current prices, but in-store prices always take precedence over our listed prices. Keep in mind that any prices ending in .97 can fluctuate from store to store.
Have you read how to save even more money at Costco?
If you're a Costco East shopper, You may wish to check out this week's Costco East deals. You can join the Costco Canada Eastern Deals Facebook group
Groceries/Pantry
Nestle Favourites, 1.2 kg - $19.99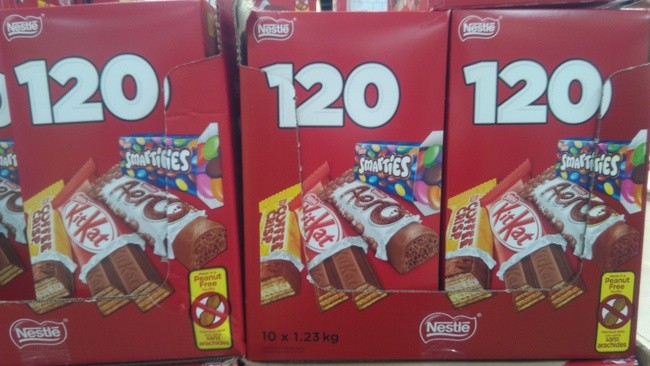 5-Alive variety pack, 40 x 200 ml - $8.99, reg. $11.99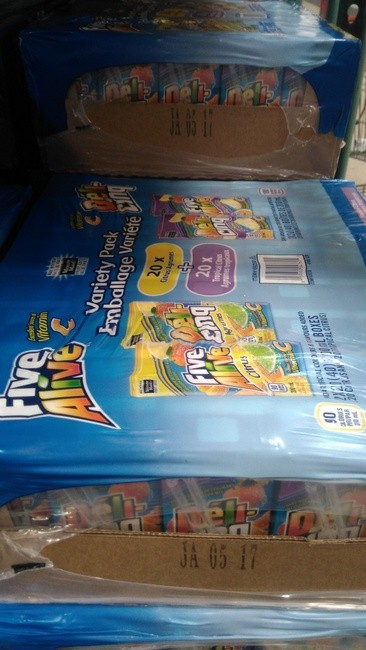 SunRype fruit plus, 40 x 200 ml - $8.99, reg. $12.99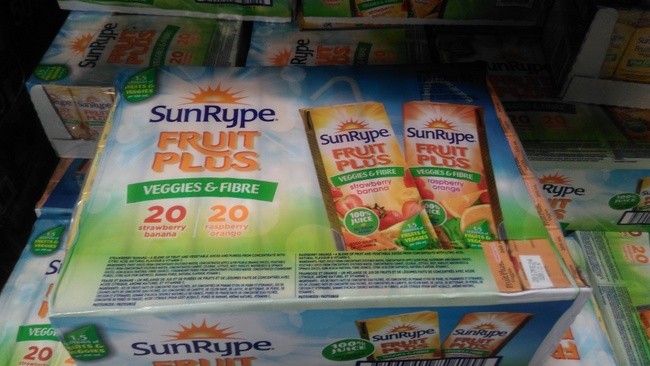 Coca-Cola 32 x 355 mls - $9.39, reg. $11.89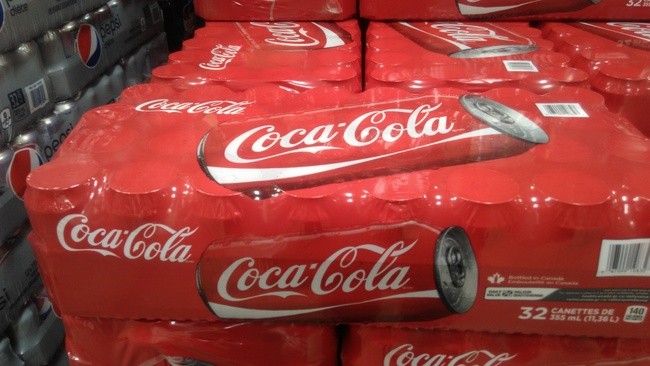 TGI Friday's potato skins, 992 g - $10.99, reg. $14.49
Aqua Star lemon pepper cod, 1.36 kg - $14.49, reg. $17.99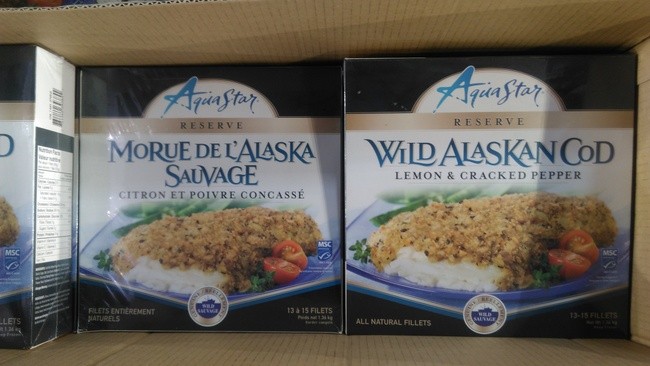 Angie's kettle corn, 652 g - $4.89, reg. $6.89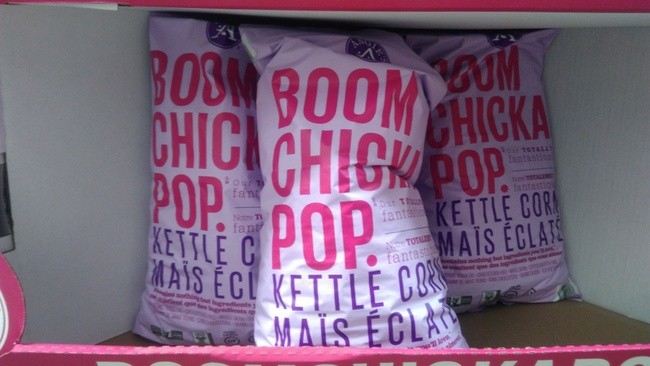 Harvest Creek chicken breast bites. 1.5 kg - $11.99, reg. $14.99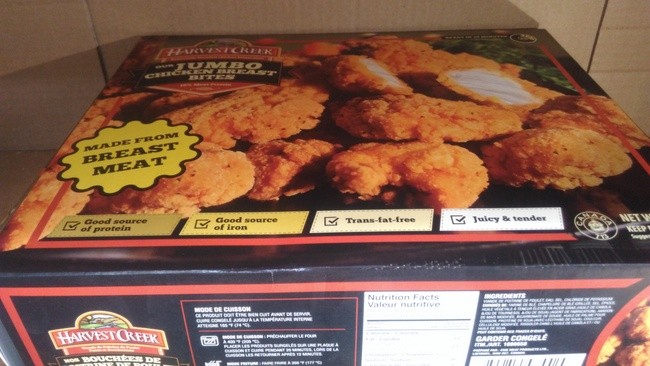 Sabatasso's Pizzeria pizza singles, 1.24 kg - $12.99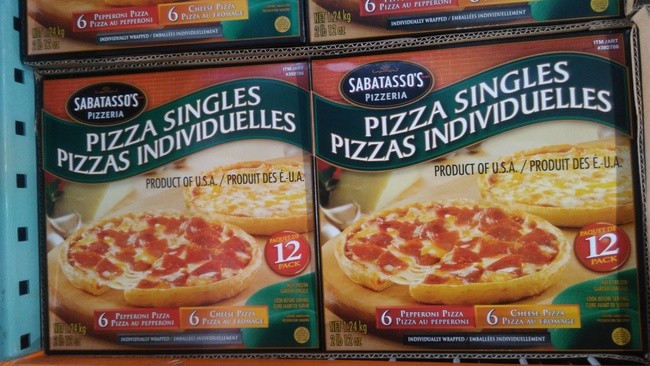 Trident Pollock Burger, buy one, get one free - $14.99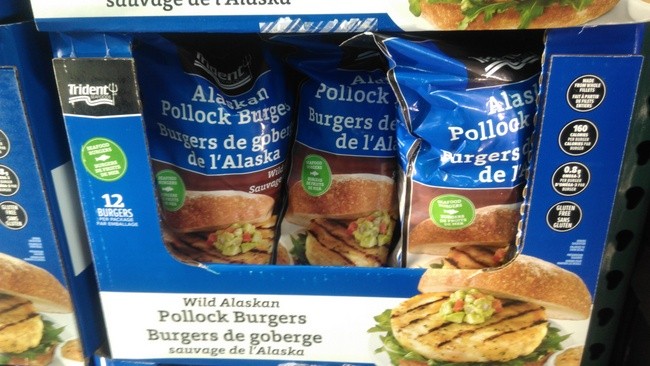 Olivieri 7 cheese tortellini, 3 x 150 g - $11.99, reg. $15.99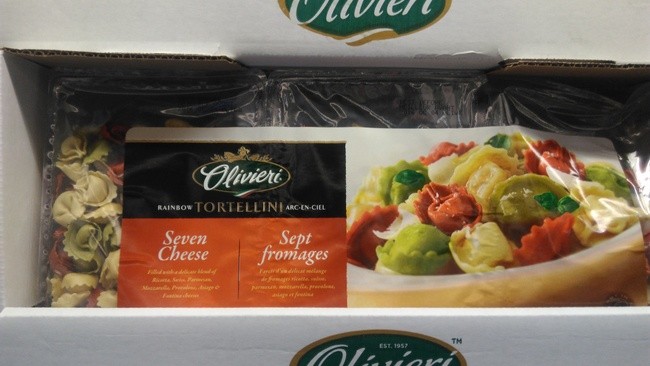 Citterio Prosciutto Cotto Di Modena, 300 g - $7.99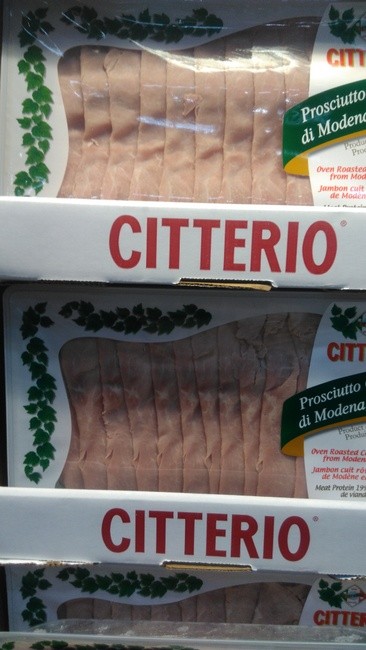 Grimm's Yours Naturally turkey pepperoni 2 x 500 g - $10.49, reg/ $13.99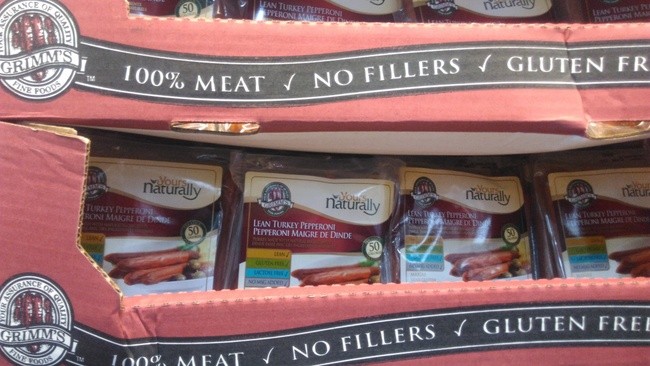 Pinty's buffalo chicken flings, 907 g - $8.99, reg. $11.99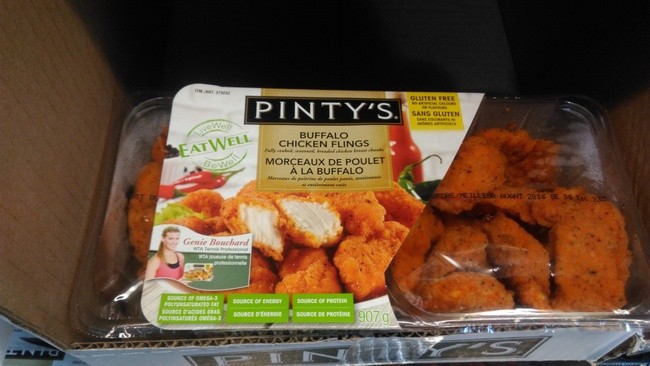 Roma Tomatoes product of Canada - $2.49 on sale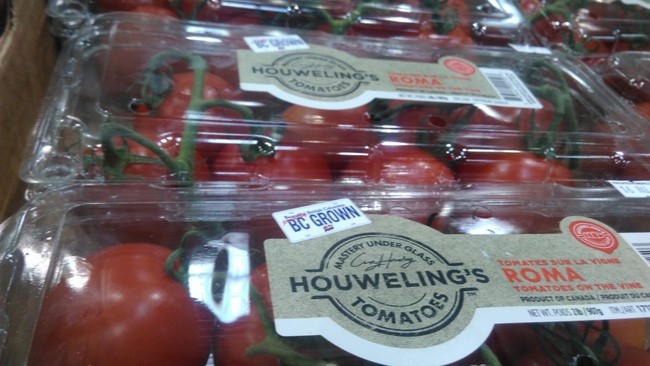 Formaggio fresh mozarella salad 680 g - $11.49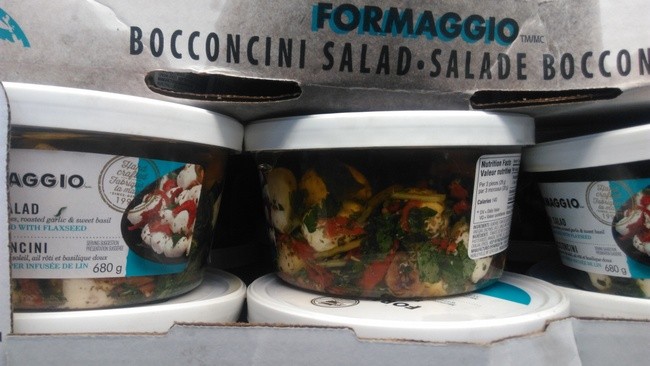 Good Foods single serve guacamole, 12 x 71 g - $12.79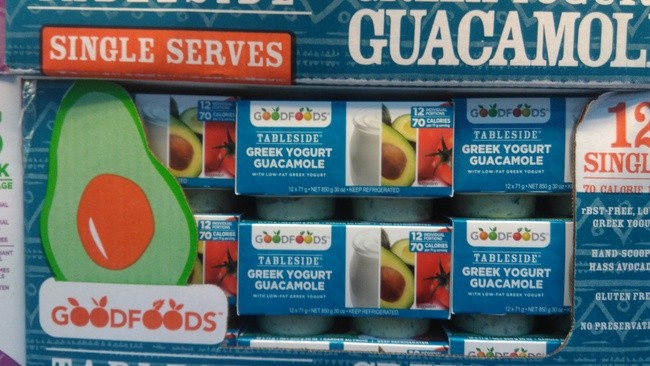 GoodHost Lemonade 2.35 kg - $6.99, reg. $8.99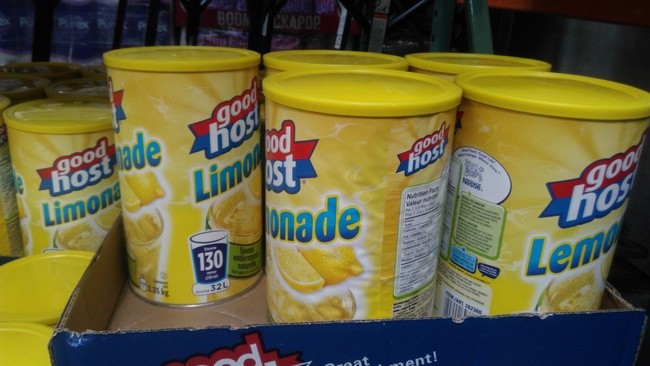 Nestle drumsticks, 18 x 140 ml - $17.49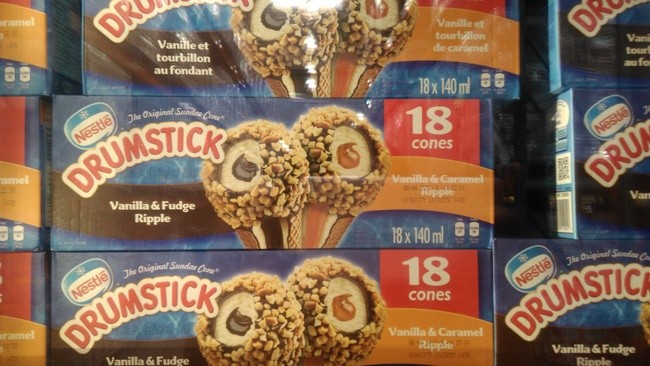 Carnation coffee-mate, 1.9 kg - $7.69, reg. $9.69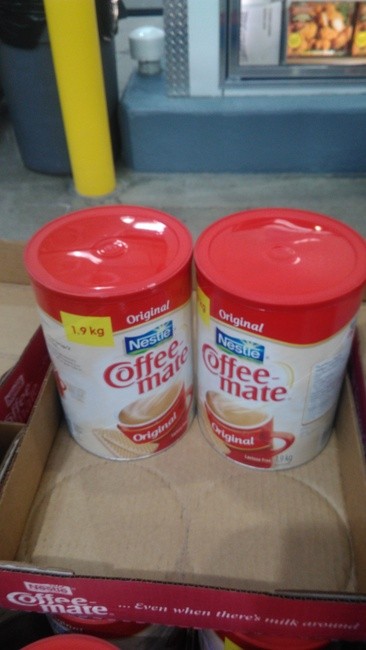 Food Should Taste Good multigrain chip, 680 g - $4.99, reg. $6.99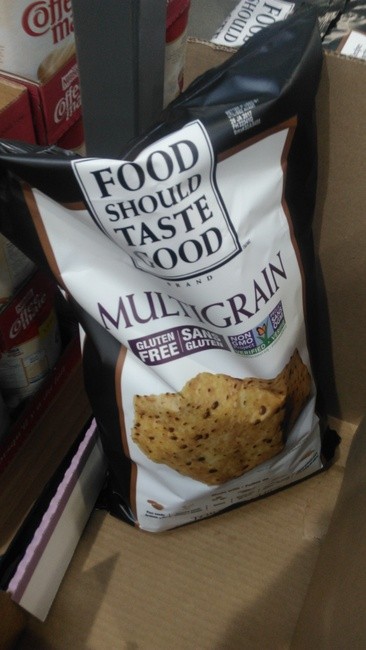 Becel margarine, 2 x 1.22 kg - $10.49, reg. $11.99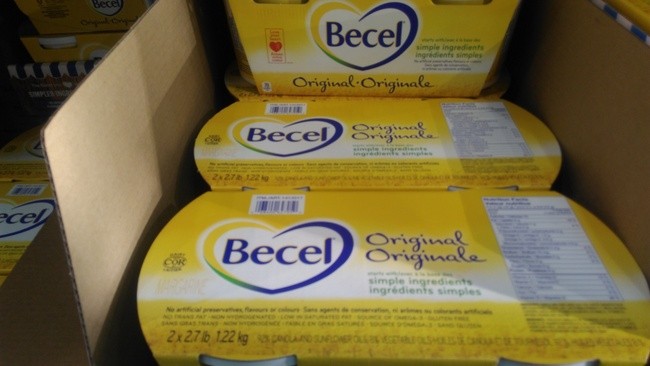 Philadelphia light cream cheese 2 x 500g - $8.79, reg. $10.99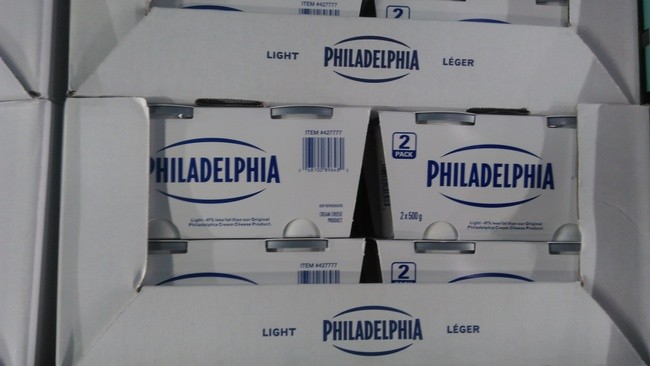 Danone Oikos Yogurt, 16 x 100g - $8.49, reg. $10.99 (no image)
Fletcher's alder smoked bacon, 2 x 750 g - $14.99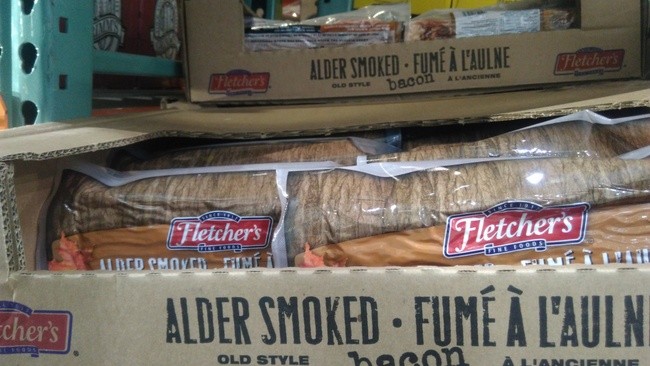 Campbell's loaded up chicken OR beef 8 x 540 ml - $12.39, reg. $15.49
Starbuck's french roast 1.13 kg - $18.99, reg. $24.99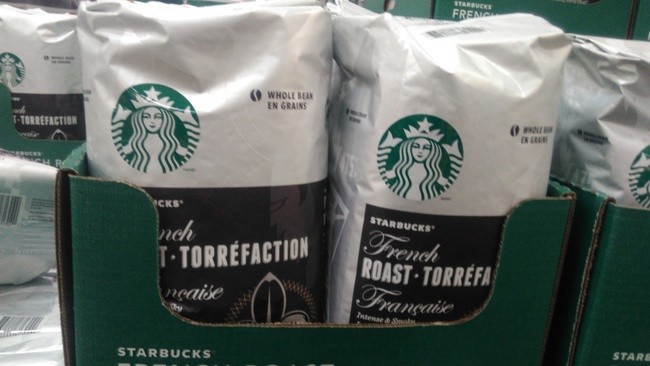 MJB classic roast 1.36 kg - $7.59, reg. $10.59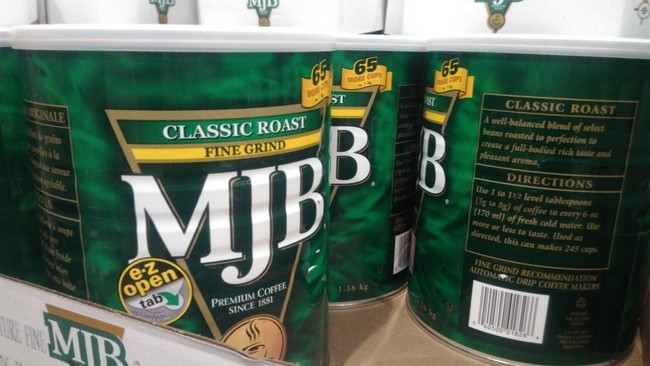 Kellogg's kids tri-pack, 1.09 kg - $6.69, reg. $8.69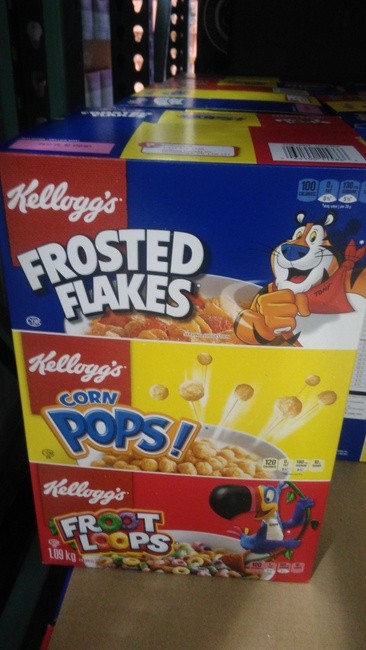 Ed Smith organic strawberry rhubarb - $6.49, reg. $8.49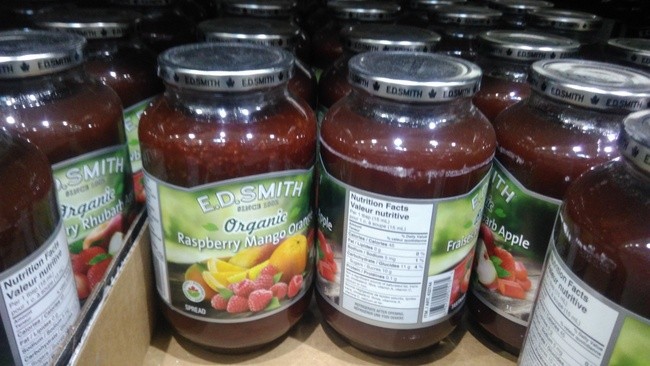 Dad's oatmeal chocolate chip cookies, 1.8 kg - $8.39, reg. $10.89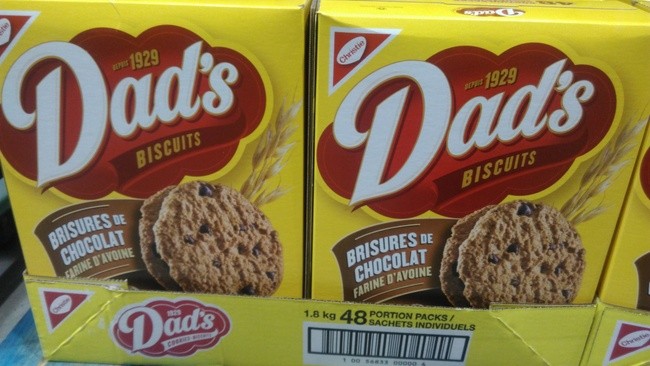 GoPure chocolate & quinoa organic cookies, 684 g - $7.99, reg. $9.99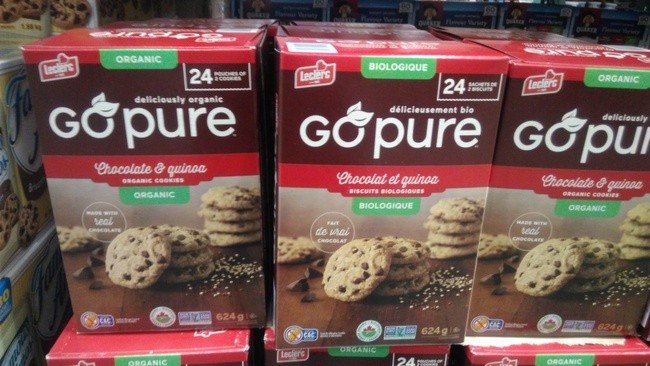 Ocean's gluten free albacore snack kit, 6 x 86 g - $9.49 - reg. $11.99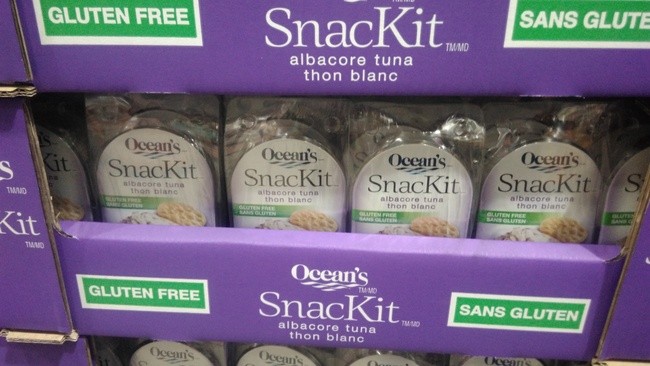 Dole fruit bowl variety pack 20 x 107 ml OR mandarins in juice - $8.49, reg. $10.99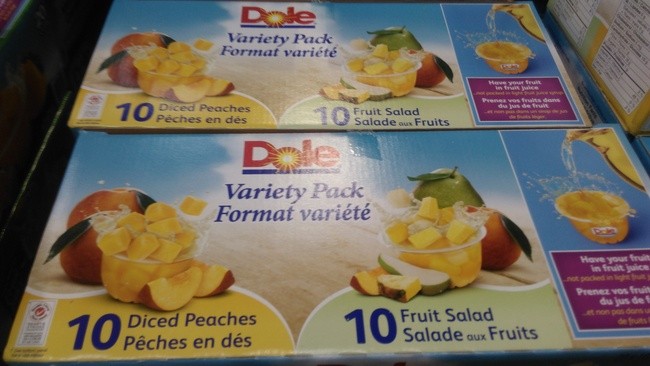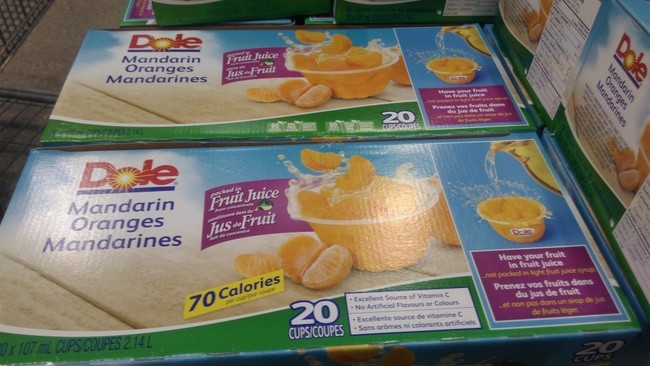 Kirkland Signature seasoned seaweed, 10 x 17 g - $10.69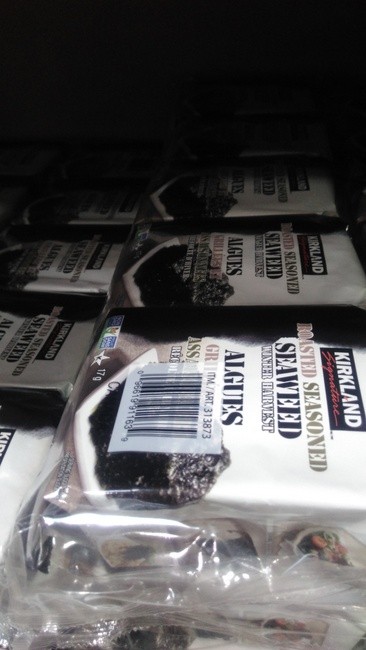 Hidden Valley ranch dressing, 2 x 1.18 L - $5.99, reg. $8.99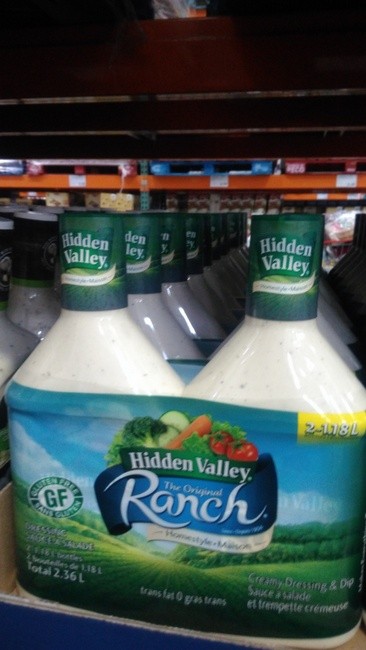 Clif Bar builder's bar variety, 18 x 68 g - $15.69, reg. $19.69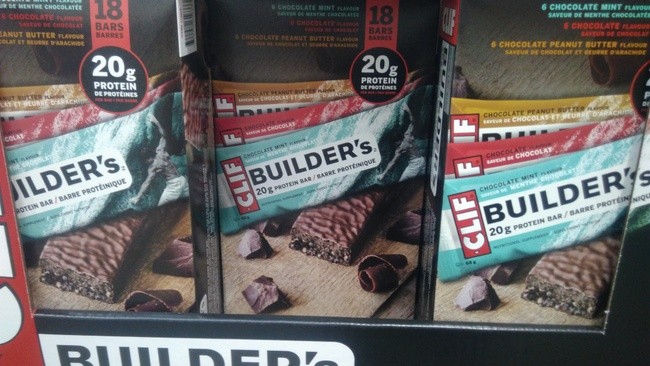 Quaker chewy dipps, 36 x 31 g - $8.99, reg. $11.49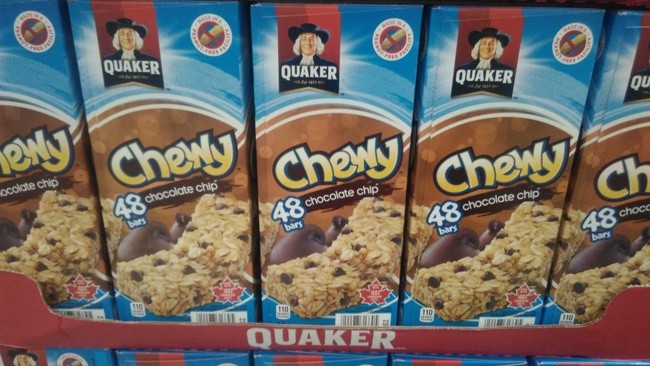 Handi-Snacks cheese n' breadsticks, 24 x 29 g - $6.79, reg. $8.79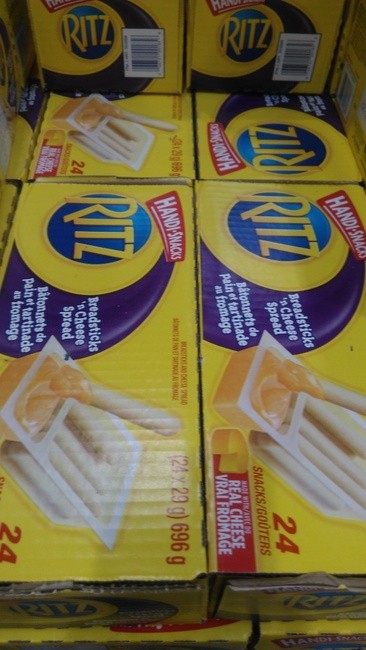 Good Squeeze organic apple, 20 x 90 g - $7.89, reg. $10.89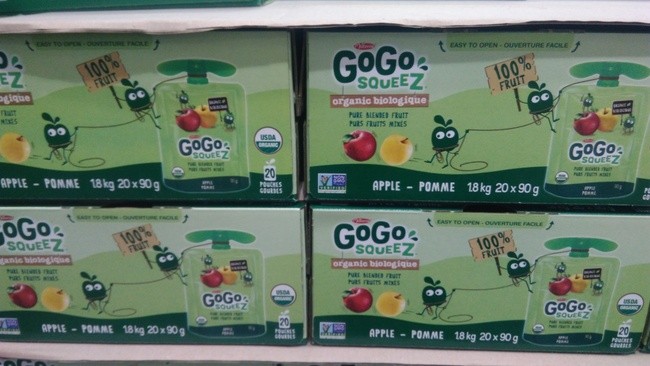 Catelli organic whole wheat spaghetti, 2 kg - $5.89, reg. $7.89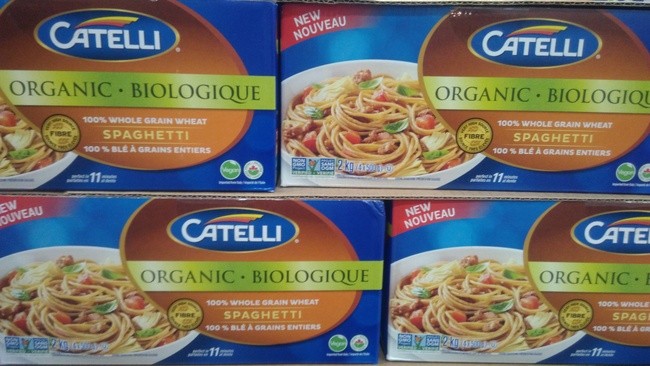 Annie's homegrown organic mac & cheese, 12 x 170 g - $14.99, reg. $18.99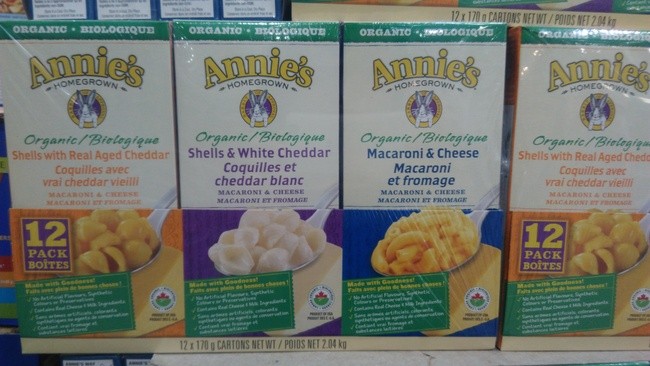 Brookside acai dark chocolate, 850 g - $7.99, reg. $10.79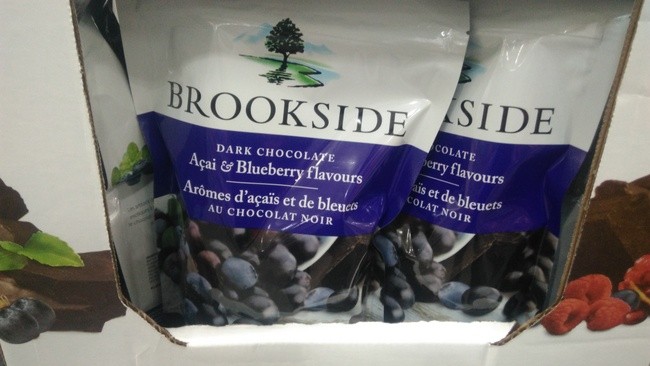 Wonderful Pistachios, shelled - $21.99, reg. $27.99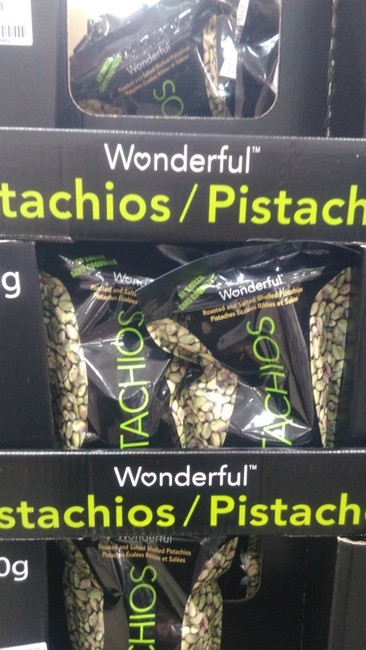 SunRype fruit source, 30 x 37 g - $15.89, reg. $19.89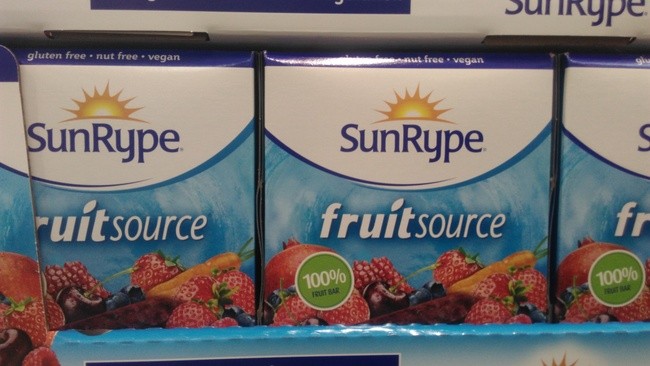 Special K fruit crisps, 60 x 25 g - $8.99, reg. $11.59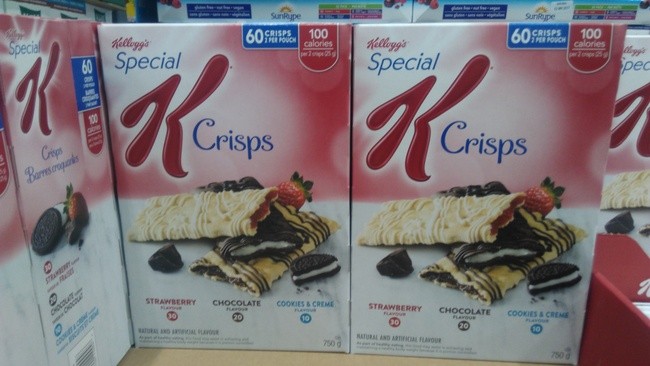 General Mills fruit by the foot, 4o count - $9.99, reg. $12.99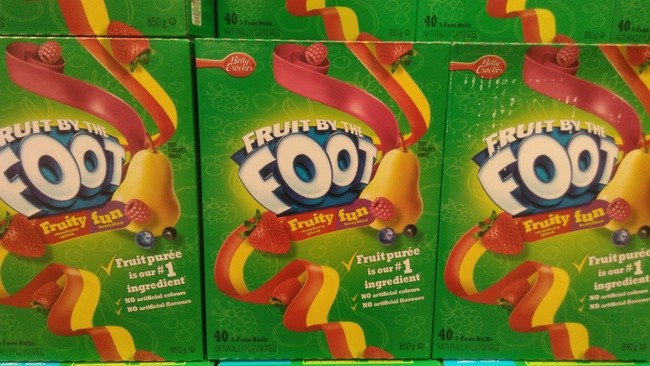 True to Nature gluten free, 24 x 35 g - $14.69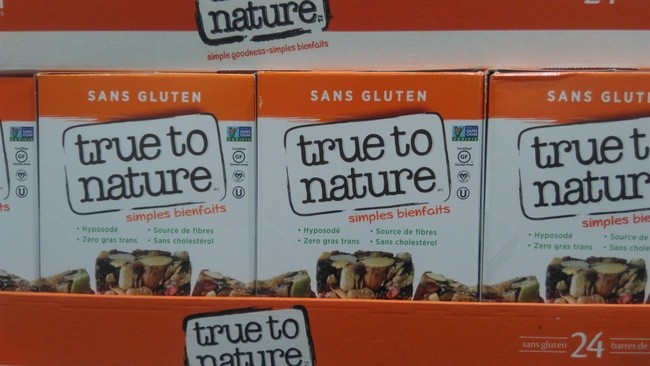 Detergents & Cleaning Supplies/Paper Products
OxiClean stain remover, 5 kg - $13.99, reg. $18.99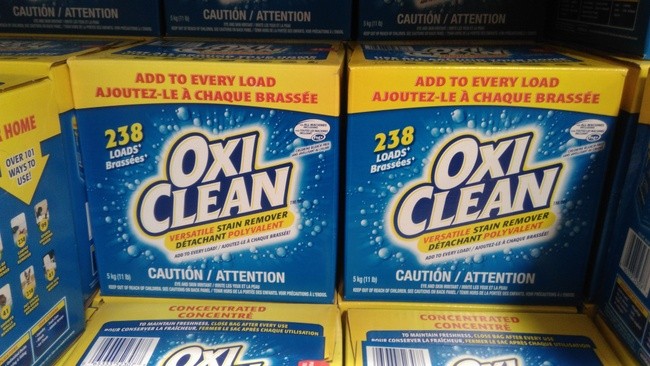 Lysol lavender multi-purpose cleaner, 4.26 L - $7.79, reg. $9.99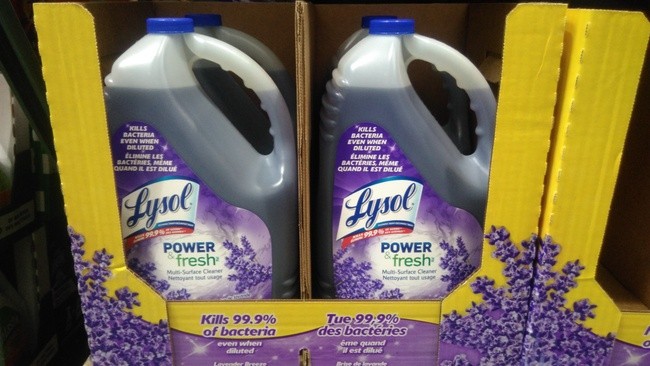 Palmolive liquid detergent 5 L - $7.59, reg. $8.89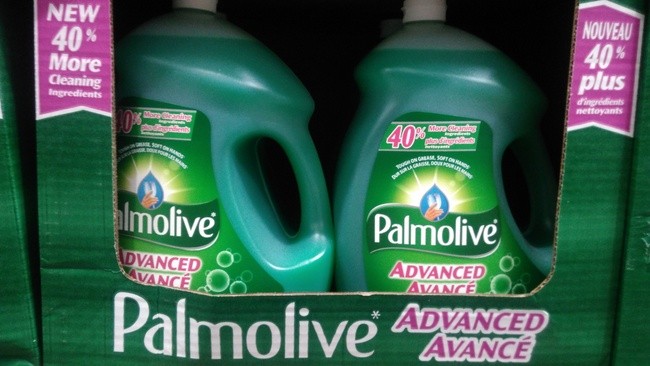 Ziploc sandwich bags, 4 x 150 - $12.69, reg. $15.89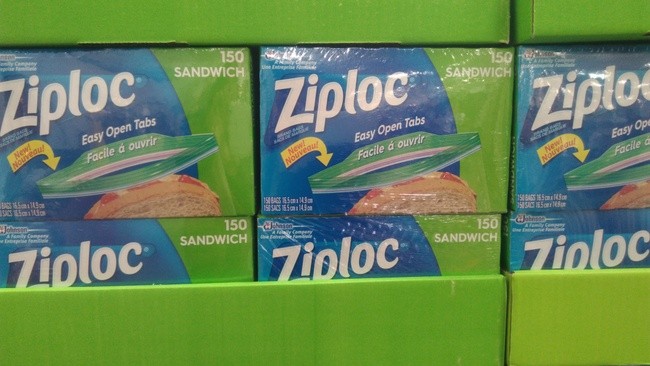 Alcan catering trays and lids, pack of 6 - $12.79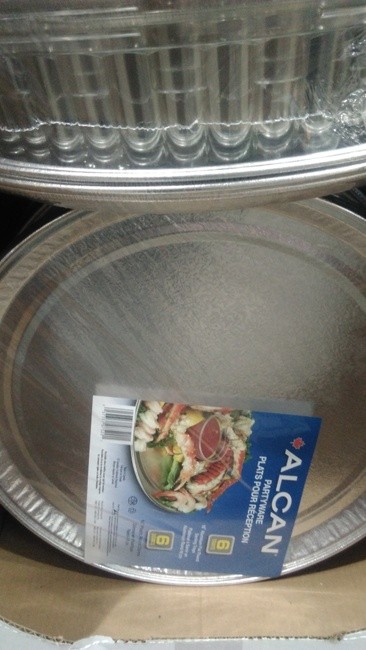 Gain HE liquid detergent, 146 washloads - $15.99, reg. $19.99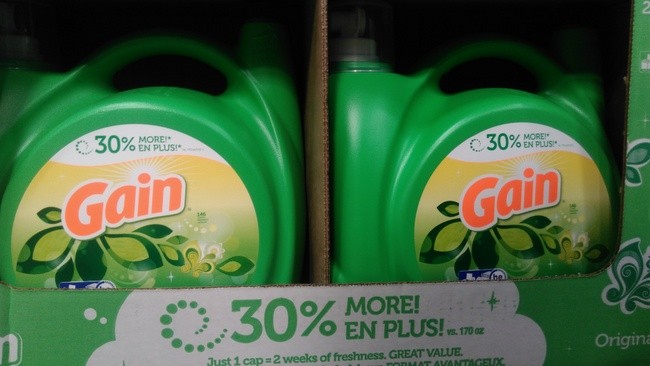 Kirkland Signature single dose laundry, 152 count - $18.99, reg. $23.99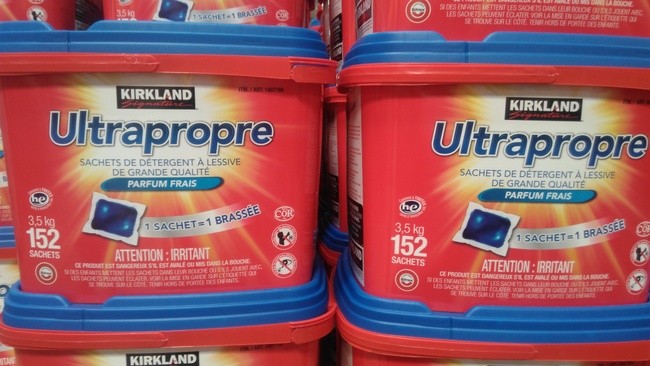 Finish dishwasher detergent, 147 count - $16.99, reg. $24.99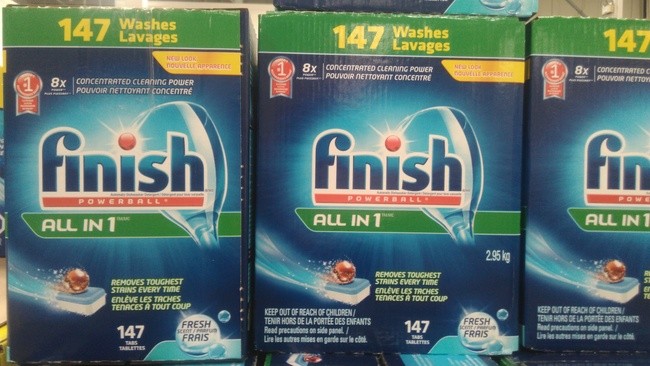 Lysol toilet bowl cleaner, 4 x 946 ml - $7.99, reg. $11.49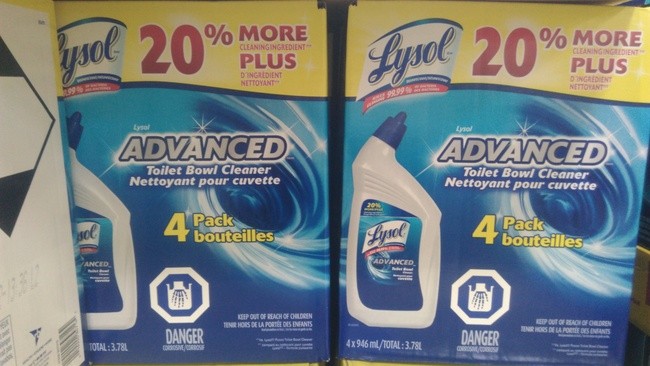 3-ply summer napkin, pack of 200 - $7.69, reg. $9.69
Royal Chinet, 150 plates - $15.99, reg. $20.99 (no image)
Kleenex ultra soft 3 ply facial tissue, 12 boxes x 120 sheets - $11.99, reg. $16.49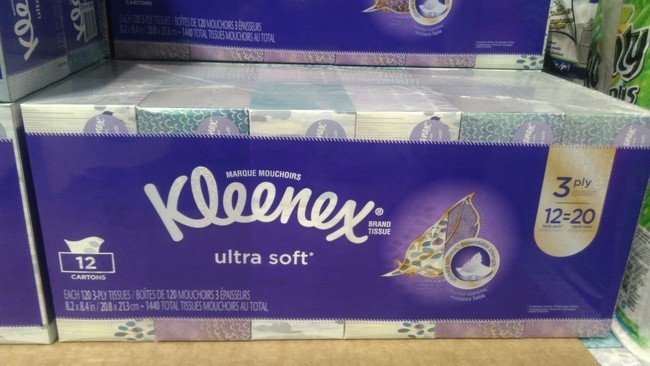 Purex bathroom tissue 40 rolls x 234 sheets - $14.99, reg. $19.99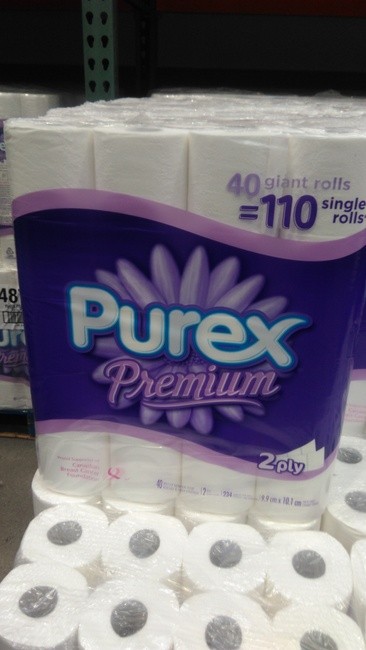 Pharmacy/Beauty/Personal Care
Venus swirl razor plus 8 cartridges - $37.99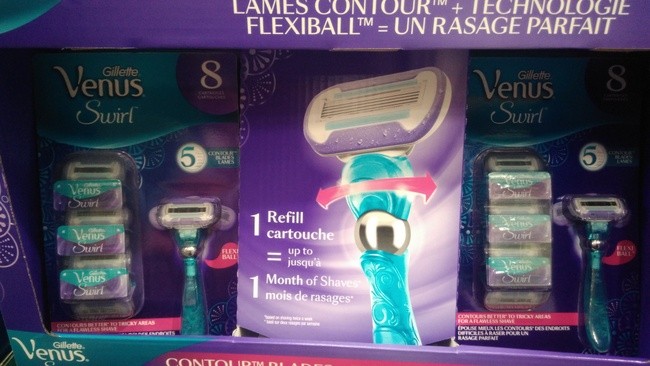 Sensodyne Whitening Toothpaste, 4 x 145 ml - $19.99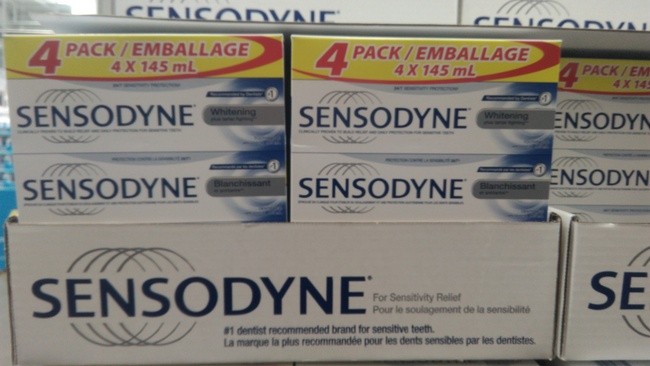 Advil Ibuprofren 200 mg, 280 tablets - $15.49,reg. $19.99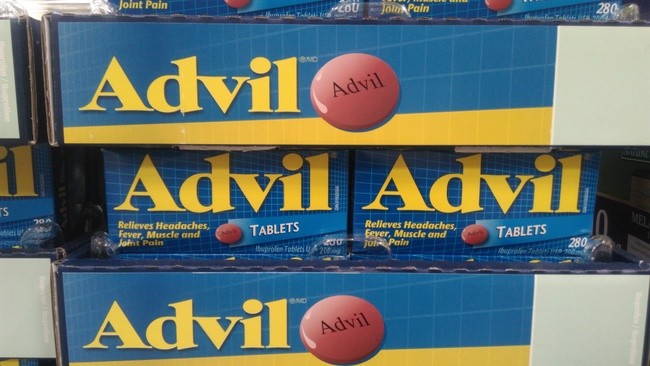 Nature's Bounty Melatonin, 10 mg - 180 tablets - $8.99, reg. $12.99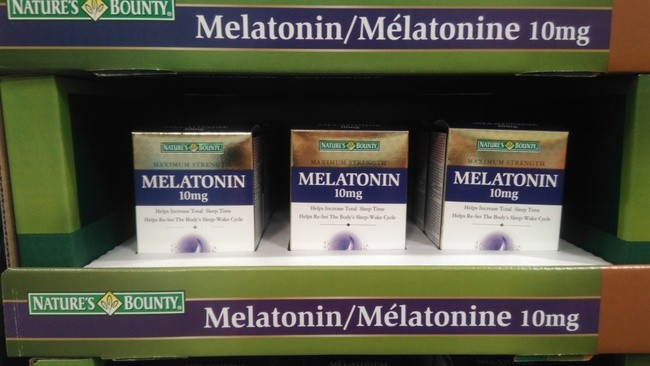 Jamieson Vitamin C chewable 500 mg, 365 tablets - $9.99, reg. $12.99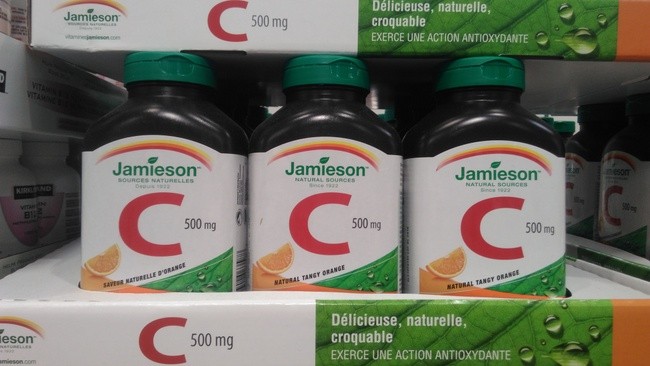 Jamieson vitamin D3 1000IU 25 mcg, 700 tablets - $9.89, reg. $13.89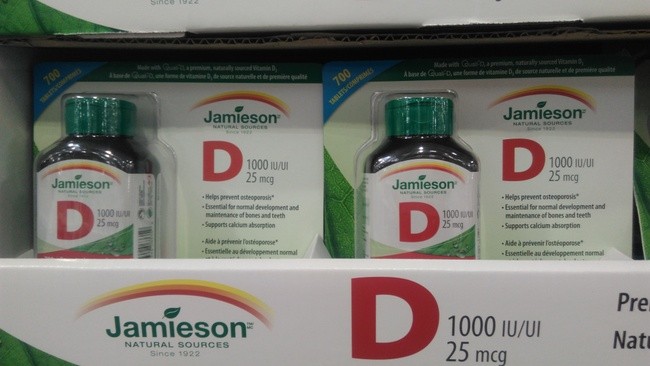 Jamieson vitamin B12 1200 mcg, 180 tablets - $13.99, reg. $17.99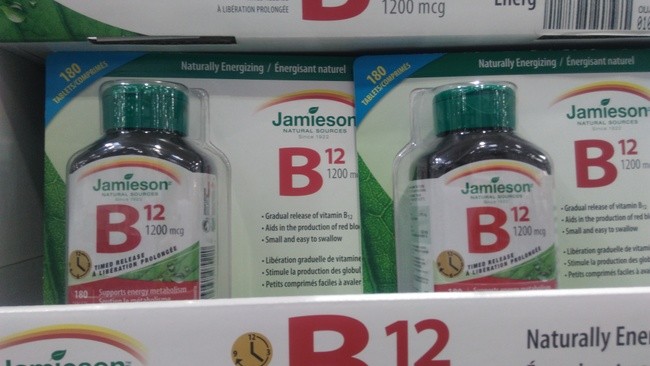 Jamieson calcium magnesiu, W/vitamin D, 365 caplets -$7.49, reg. $9.99
Jamieson body guard joint and bone, 55's - $21.99, reg. $29.99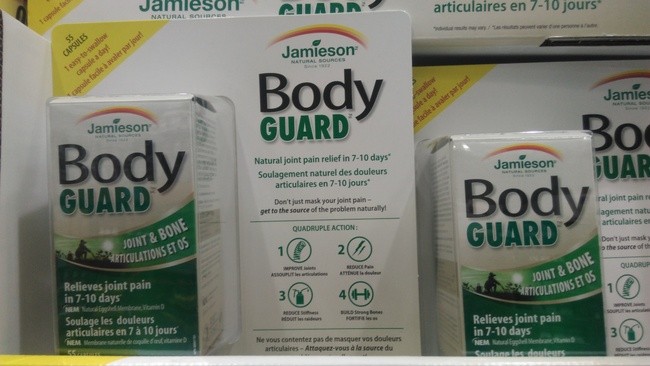 Kirkland Signature glucosamine sulfate no sodium 750mg, 420 capsules - $14.99, reg. $19.99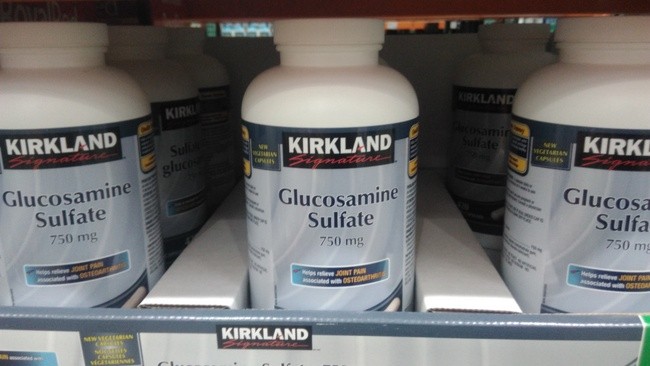 Wellesse liquid calcium with vitamin D, 2 x 1L - $7.99, reg. $12.99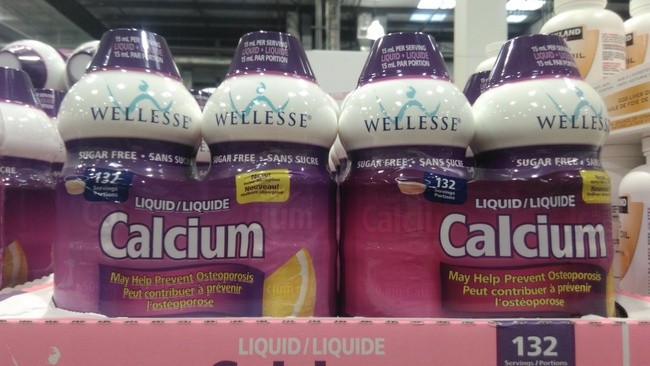 Robax platinum 82 caplets - $19.99, reg. $29.99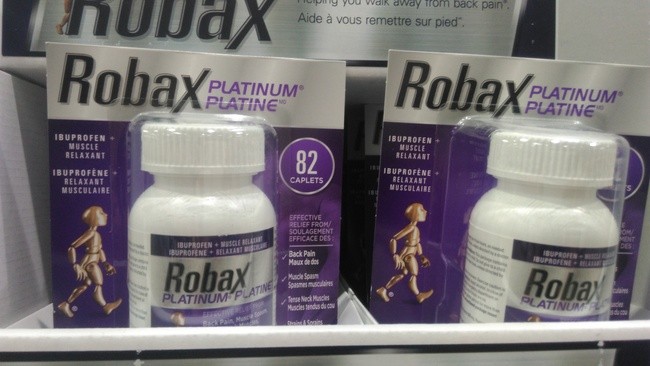 Claritin allergy 10 mg, 120 tablets - $41.99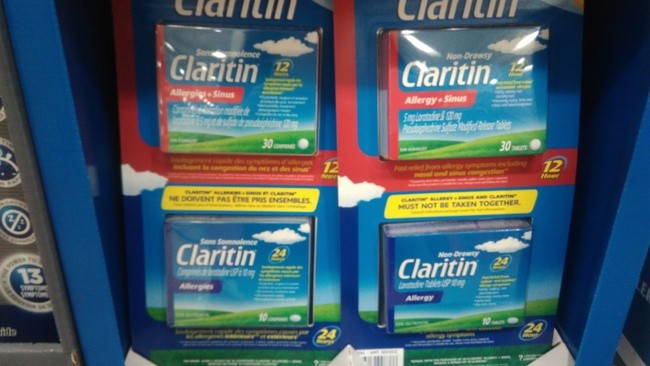 Q-Tips cotton swabs 1875 count - $8.49, reg. $10.99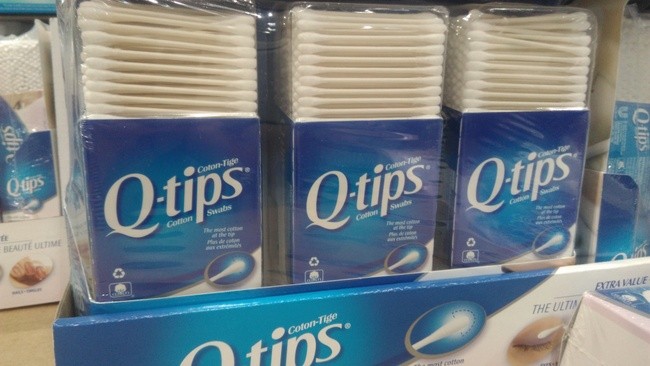 Softsoap body wash 4 x 532 ml - $10.89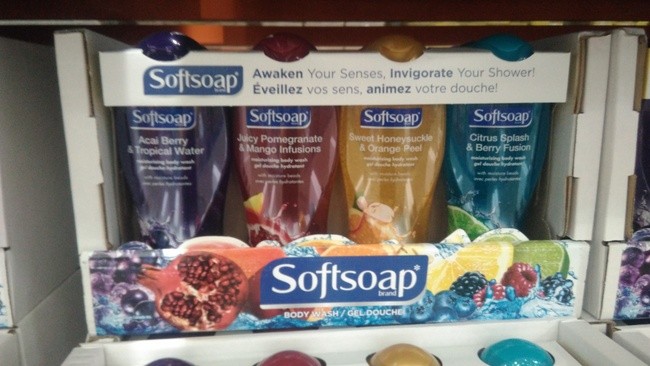 Furniture
Broadmore Queen bed, 3 boxes - $399.97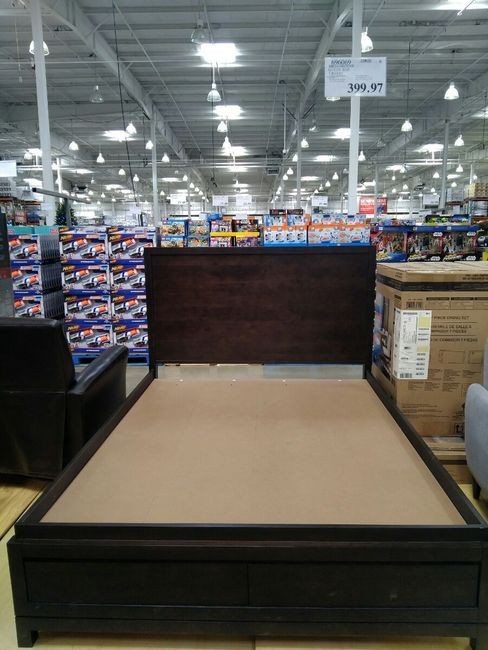 Table & Chairs set - $599.97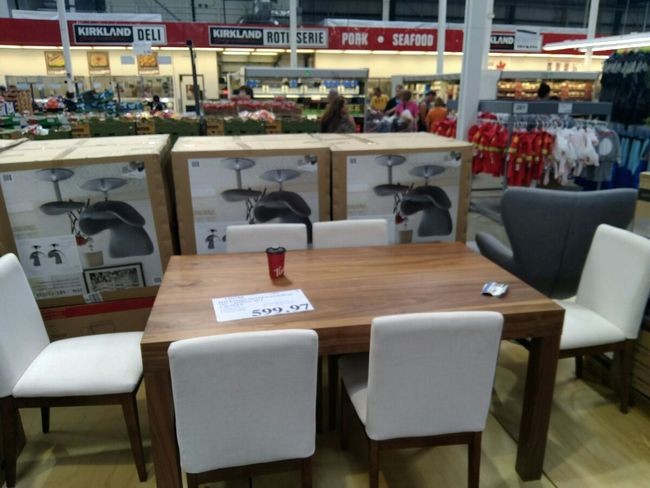 Writing Desk - $179.99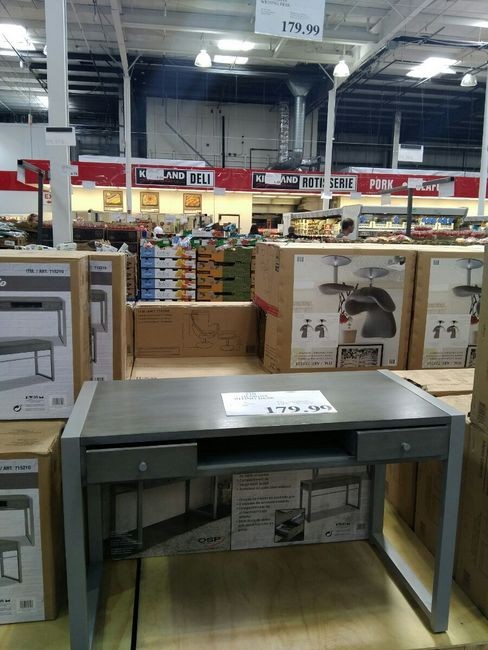 Books & Toys

Disney backpack - $9.97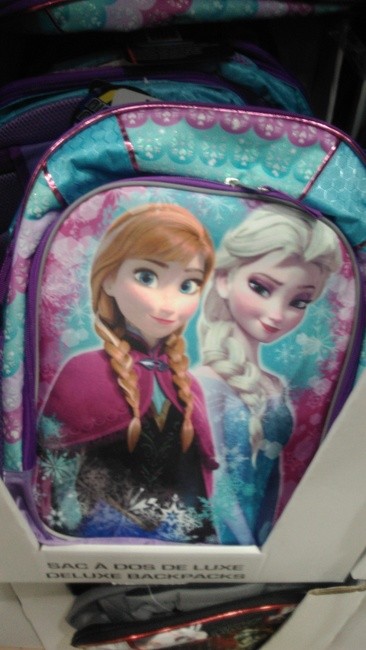 Lego City vehicle assortment - $17.49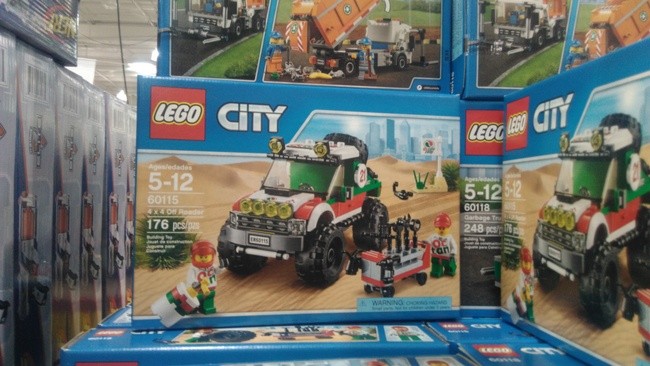 Clothing

Calvin Klein boxer briefs, 3 pack sizes S - XL - $16.99, reg. $19.99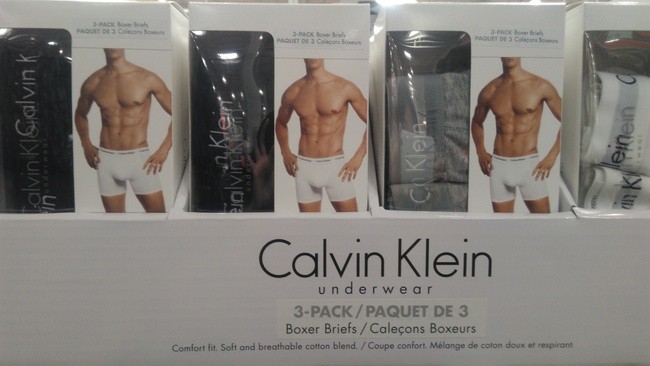 Dalia pull on pants ladies sizes 4 - 16 - $19.99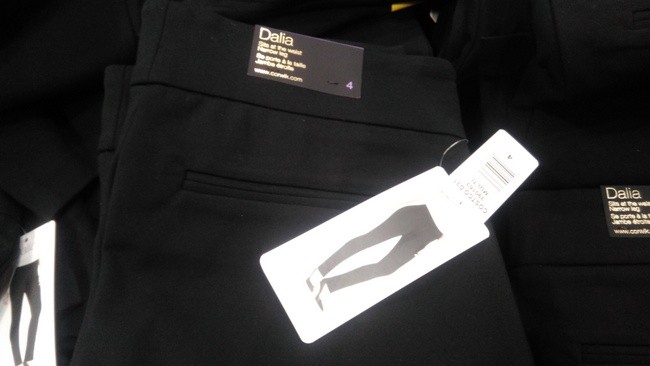 Paradox base layer bottom ladies sizes S - XL - $16.99 (no image)
Paradox base layer top, ladies sizes S - XL - $19.99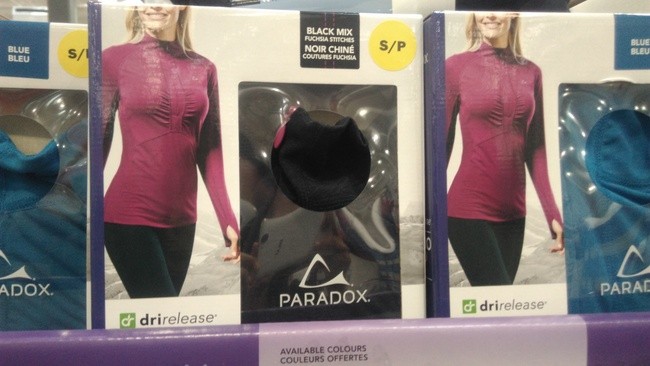 Reebok full zip hoodie ladies sizes S - XL - $27.99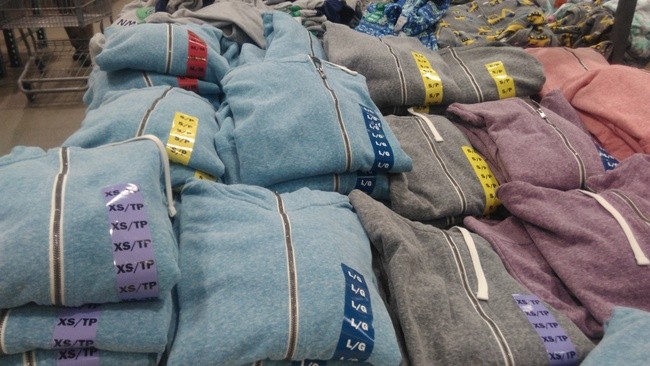 Tuff Athletics hooded jacket ladies, sizes S - XXL - $21.99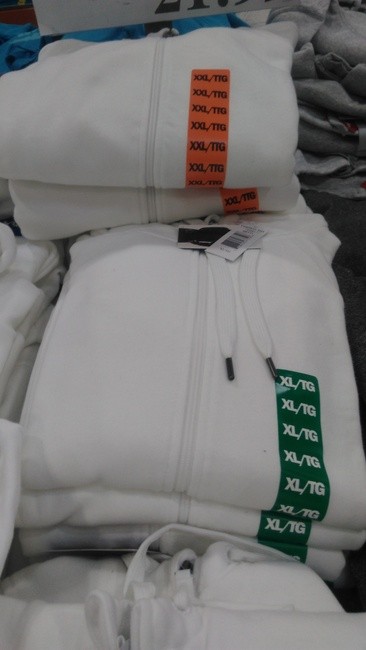 Pets
Pedigree Dentastix, pack of 45 - $14.99, reg. $18.99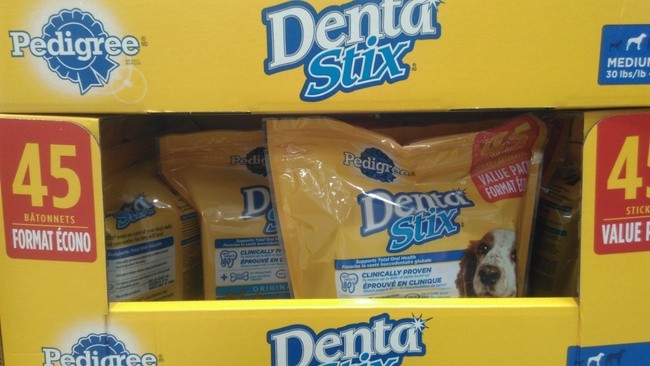 Fancy Feast Cat Food, 35 x 85 g - $12.19, reg. $15.79
Chewmasters Salmon Jerky - $15.89, reg. $19.89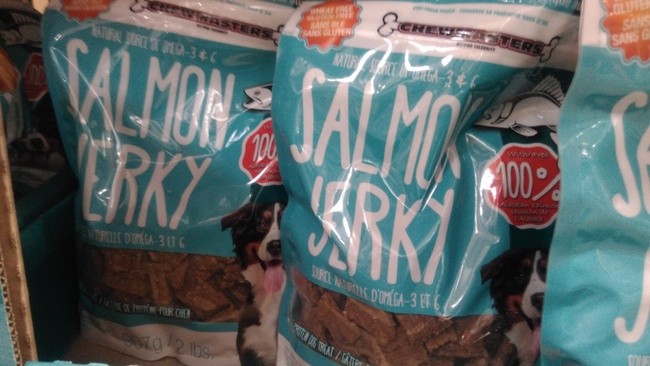 Home
3M Command Hooks, 18 with 24 strips - $19.79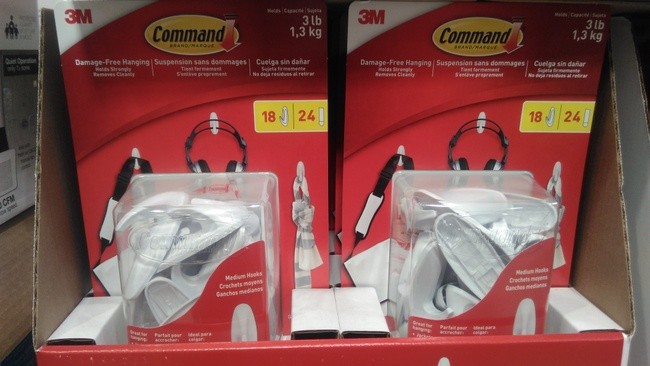 3M Scotch tape, pack of 6 - $12.49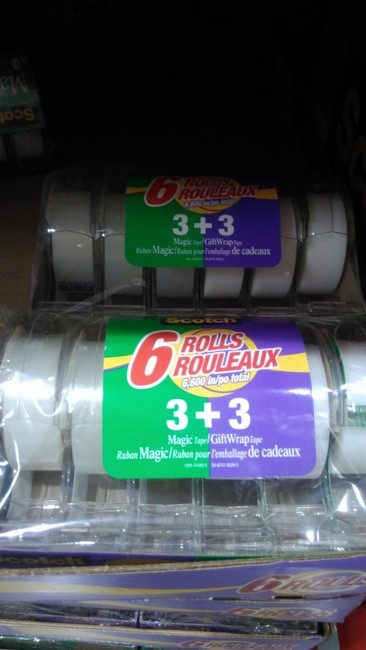 3M Packing tape, pack of 8 - $13.49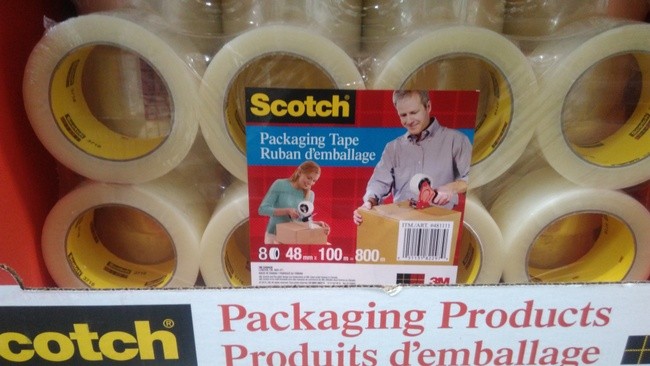 Kidde carbon monoxide alarm - $38.79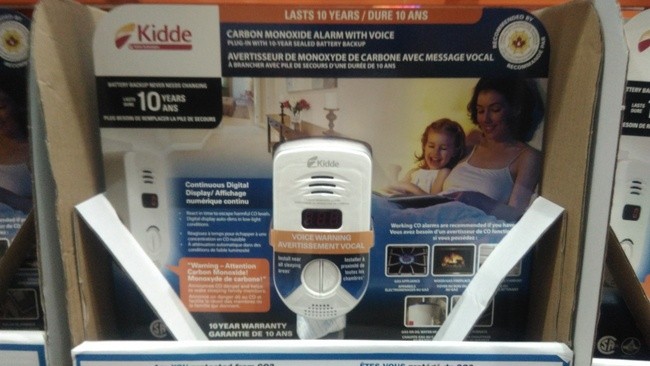 Grillmate BBQ brush set - $9.97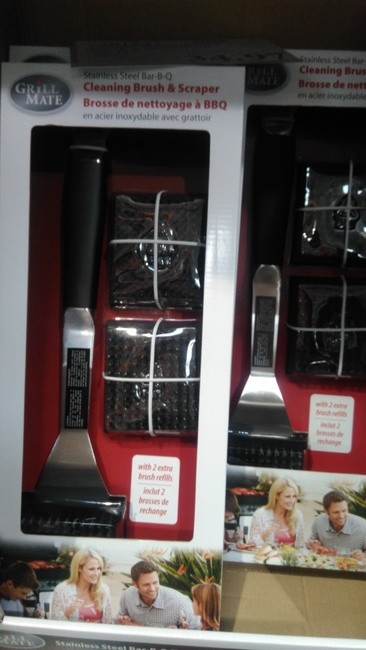 Lawn & Garden/Outdoor
Scott's Turf Builder fall lawn food, 19.9 kg - $39.99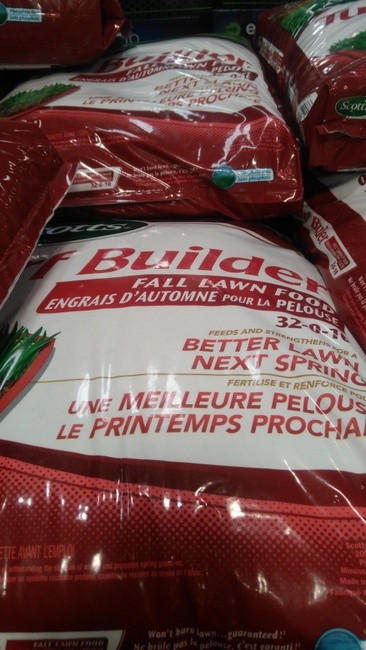 Rio Creations Cooler, 94.5 L/100 QT - $99.97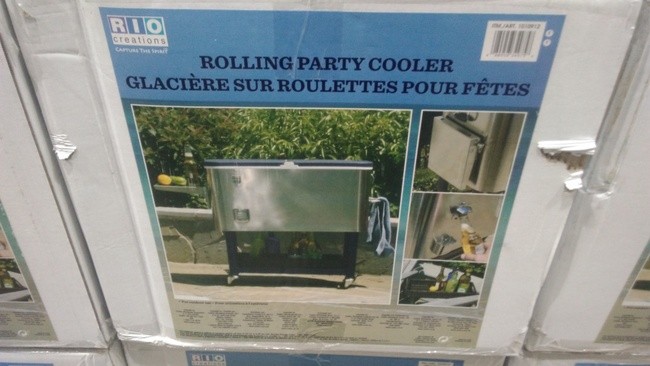 Off! Powerpad refills, pack of 9 - $19.79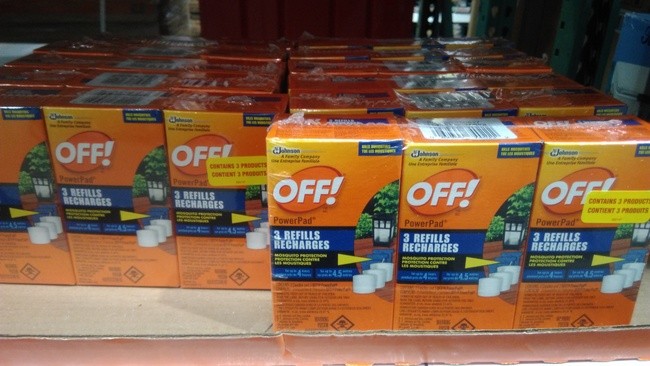 Canadian Home wild bird seed, 15 kg - $10.59
Halloween
Animated witches - $169.99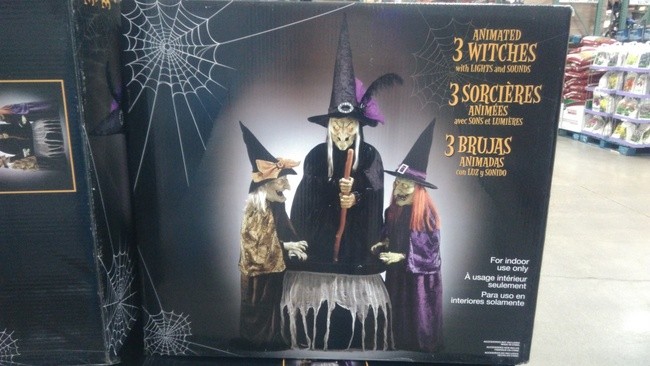 3 pack glass pumpkins - $24.99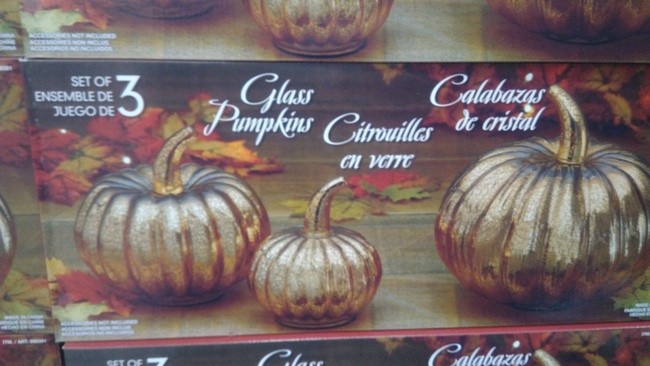 Christmas
Pop-up ornaments set of 3 with 240 LED lights total - $109.99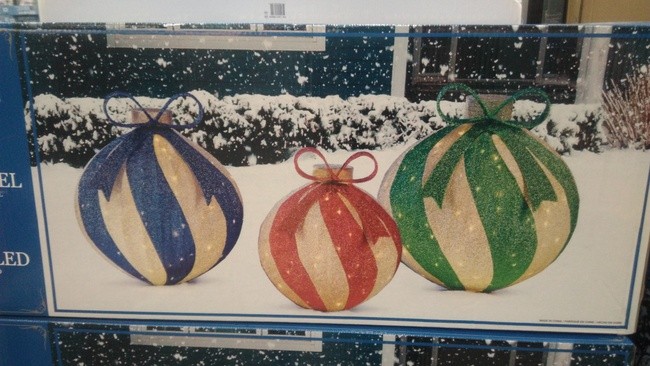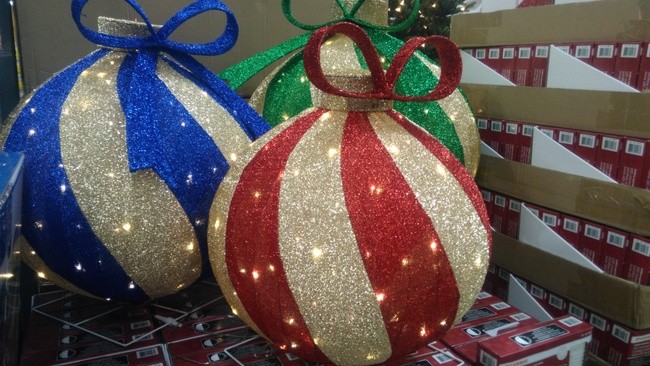 LED animated tree with music - $99.99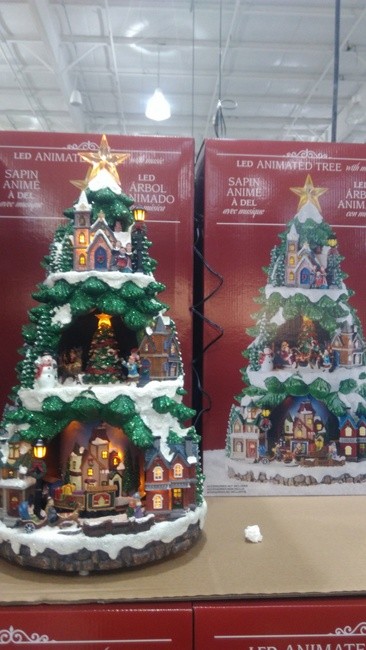 Here is this week's list of Costco Savings - Most of these we have already covered above: