Costco Canada: Xbox LIVE 12mth Gold Membership Was $49 | Now $39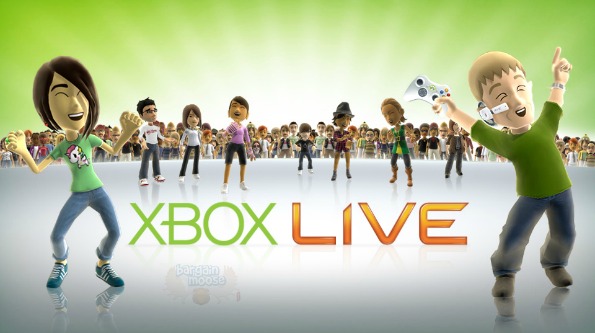 Xbox Live memberships are a hot commodity in the gaming world. Costco Canada has reduced the Xbox Live 12-month gold membership from $48.99 down to $38.99. This is an electronic code that will be emailed to you: no shipping necessary.
The best part of this deal is the seller: this is not some Xbox live code from a unknown seller or a sketchy website you are not entirely sure you can trust. Costco Canada is a well-known business that has been around for years. They stand behind their products so you can be sure these codes will work. I did a little price comparing against other online retailers:
$44.99 @ Amazon Canada
$44.99 @ Dell Canada
$59.99 @ Best Buy Canada
$59.99 @ Microsoft Canada
$59.95 @ Chapters Indigo Canada
$56.83 @ Walmart Canada
You are buying an electronic code that will be emailed to you by Codes2Go within 2 days of your purchase. You need to make sure that the email address you have on file is correct as that is the email they will use to send your Xbox Live membership code.
There are multiple benefits to Xbox Live memberships. As a member, you will receive discounted prices on new and old games. These discounts are exclusive to gold members. Membership easily pays for itself with the free games you receive per month. This month's free games are:
Xbox One:
Massive Chalice
Pool Nation FX
Xbox 360:
Just Cause 2 (June 1-15)
Thief (June 16-30)
Usually, each console receives two free games per month. Sometimes you will receive more. The games change each month and you can score some pretty big titles once in a while. Many people love these deals, but you will always find the odd guy out there who isn't happy unless he gets the newest and the best games free. I just ignore those people for the most part: You pay $40 for membership and you want free games worth $60 each month? I don't think so!
Of course, the discounts on game prices are well worth the price of gold membership even without the free games. You receive 50 to 75% off the retail price of many games. One of my favourite gold deals this week is 70% off NBA Live 15. Many of the sports games are on discount this week.
(Expiry: 18th June 2015)