Costco Canada: Sunbeam MicroPlush Heated Throw Only $40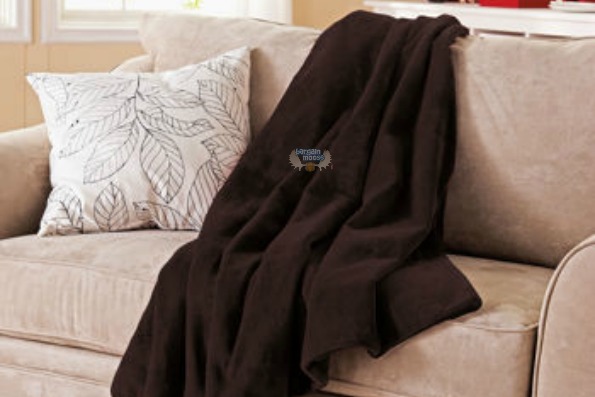 Head to Costco.ca and get a Sunbeam Microplus heated throw for only $39.99, was $49.99 and you'll also get free shipping.
While this deal may be great for the rest of you, it is annoying for me! I just purchased this exact throw at Target for $49 (and that was on sale). I have searched for the last month for deals on electric blankets or throws and decided on that one. If I waited one more day, I would have seen this one from Costco. Oh well, if I was so inclined I could head back to Target and return it, or I wonder if they'll price match?
I bought this item as a gift idea for my husband who is always cold. He is cold in bed with a large blanket on him that is making me sweat. He is cold on the couch with again, a large blanket on him and me in just my pyjamas, feeling warm. The worst is when he is cold in the van and blasts the heat where I can't breathe and he is still chilled. I can't help him with that one but thought this blanket or throw would keep him that much warmer and not have any effect on me.
There are three warming settings and the blanket is a soft micro plush fabric. There are normally four colours available, but right now I only see Ivory and Sand. The reviews are all great for this throw too, so you know from others who have bought it.
(Expiry: 15th December 2013)