Costco Canada: 26% Off iComfort Fitness Vibration Plate - Now $399.99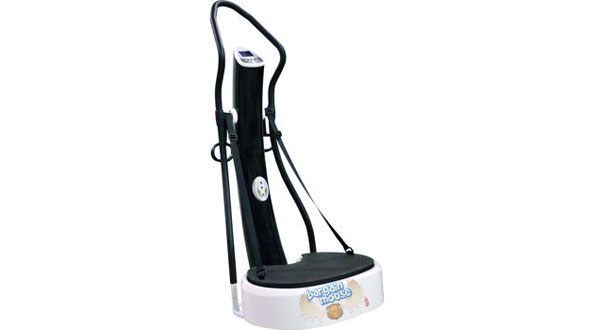 Looking to get fit? Then take advantage of Costco's deal on an iComfort Fitness Vibration Plate now on sale for $399.99 instead of $539.99 (26% off).
I have to admit that the first thought that popped into my head upon seeing iComfort's fitness vibration plate is: "oh no, not another get fit quickly and easily scheme" but as it turns out, this provides a real workout and you still need to eat right and actually put some effort into the work-out because, as mentioned in this YouTube video about it: "if it's too easy, then you're probably not doing it right."
iComfort's vibration plate does exactly that: it vibrates, which then causes your muscles to contract anywhere from 25 to 50 times per second, allowing for faster and better overall body toning (particularly the arms, legs, back, hips and even abs).
While I didn't find any reviews on this particular vibration plate, I did however find a couple of Amazon for the LifeSpan one, with one reviewer most notably pointing the advantages of this machine:
What this machine is good for is the person who is very very out of shape (I'm not) or who has mobility problems. It can do many good things and that is covered in the book too. For example, it can really help a person with balance/walking problems.
Another major plus is that shipping and handling are included in the price, meaning that you can order it online and have it delivered straight to your door with absolutely zero hassle and for free!
Have you ever tried a vibration plate? Share with us your thoughts on this interesting machine in the comments section.
(Expiry: 2nd February 2014)