Candied Bath Bakery: BOGO 50% off Bath Truffles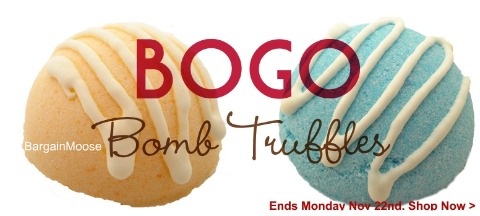 These truffles look yum yum good.. but they aren't for eating, they are for your bath! Candied Bath Bakery is offering Bath Truffles for BOGO 50% off, a sweet deal on a little bath product to sweeten your day.
You can choose from 5 different bombs:
Beach Babe
My Paigey Girl
Orange Creamsicle
7-Up Cake
Strawberry
The full price is only $4.25 for a 3.5 oz truffle so you get your second truffle for only $2.12! I have not tried Candied Bath Bakery yet, have you?
Deal ends November 22, 2010 (Monday)