Burger King 2 Can Dine Printable Coupon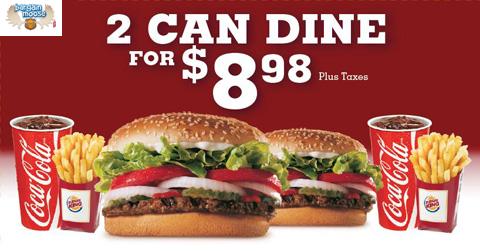 Present this printable coupon at Burger King Canada for 2 Whopper sandwiches, 2 medium fries, and 2 medium fountain drinks for only $8.98.
Use this printable coupon at participating Burger King locations until June 30th 2010 save get two combos this great price.
I know a few friends that love Burger King and would really appreciate sharing this combo offer together. On a similar note, unless your date is obsessed with Burger King, this may not be the best meal for a date.