Arby's: BOGO Free Roast Beef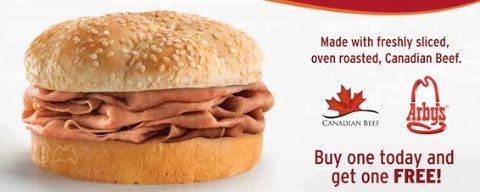 Arby's has a fantastic coupon: buy a roast beef sandwich and get a second one free! Available at all participating locations across Canada.
I think Arby's is better than any burger place. They have amazing roast beef sandwiches and that most awesome of fries: the curly fry. I would take it over A&W or McDonalds any day!