Xbox 360 Game: Banjo-Kazooie: Nuts & Bolts $20 @ Amazon.ca!!!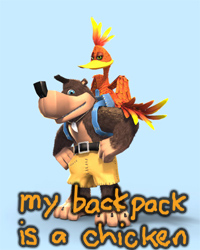 Great deal for those of you with an Xbox 360! For a mere $20, you can order Banjo-Kazooie: Nuts & Bolts for your Xbox 360 from Amazon Canada!!
If you collect games for the kids to pass away their idle hours, this would be perfect. It's a nice little family game that doesn't break the bank. IGN give this game a rating of 6.5/10. They call that "passable" but it's not astonishing.
I've never played any in the Banjo Kazooie series – have you or your kids?
Remember to use the Jungleninja free shipping tool if you are trying to find a filler item to bring your order total up to the $39 free shipping threshold!