What A Bloom Canada Coupon: 25% Off All Orders $50+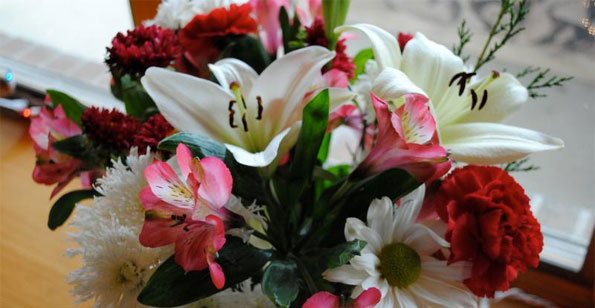 Just in time for the holidays, What A Bloom has an awesome coupon code that can be used to save 25% off all purchases over $50, but hurry as it won't last much longer.
Click here to shop @ WhatABloom.com now
Coupon Code: wab25
Discount: 25% off $50+
Expiry: 31st December 2013
Oh, what a joy Christmas time brings, but have you ever thought of decorating your household with a fresh holiday bouquet? I would totally love to have the Sleigh Time bouquet (Product code: WAB-WIN1) in the middle of my festive feast, as the flowers are arranged inside a mini sleigh. There is of course the option of bringing, say, the FTD Holiday Celebrations Bouquet (Product code: 13-C1) over as a gift to the next dinner party you get invited to, which is nice and all, but just not the same as having a gorgeous bouquet decorating your own home!
Speaking of gift ideas, if you're still stumped on what to get someone, then gift baskets are always great and will at least provide peace of mind as to whether the gift will get put to good use or not -- which it surely will; perhaps even during a midnight craving or two!
A $14.99 service fee applies to all orders of flowers that are hand picked and arranged by the nearest florist. Other than that, no shipping cost applies. Our What A Bloom coupons page also has a coupon for $7 off any spring arrangement of flowers. You could, for instance, use it on the flowers and baskets in the plants section, such as their lovely White Spring Orchid (Product code: OR200).
(Image Credit: Stephanie Keeney)