Weekly Contest Roundup: Donuts, Chocolate, Milk & More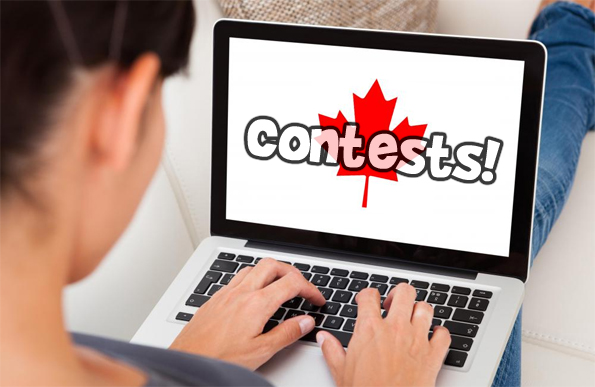 This week's contest roundup strangely has a food vibe to many of the contests. Create a donut, eat some Aero, do your dishes and chew some gum and you can win a wide variety of prizes.
Tim Hortons - Create a donut for Tim Hortons and you could win $10,000! I'm thinking chocolate peanut butter smore. How about you? (exp: 1st August 2014)
Dairy Goodness - Watch a recipe video and answer a skill-testing question and you could win a $750 grocery voucher from Milk Calendar. (exp: 31st December 2014)
Trip Central - Play weekly for your chance to win vacation giveaways.  (exp: unknown)
Sunlight - Enter two UPCs from your Sunlight products to win instant prizes of President's Choice gift cards or the grand prizes of appliances, sunlight products for a year and cleaning services.  (exp: 31st August 2014)
Aero - Enter UPCs from Aero products for chances to win $10,000 and weekly prizes of $100 gift cards (exp: 31st December 2014)
Rubbermaid, Sharpie & RCSS - You could win a $1,000 summer fun kit by entering this contest.
Dentyne - You could win free movie tickets or a trip to Hollywood with this Dentyne contest. (exp: 26th August 2014)
M&Ms - Win a Fiat 500L plus M&Ms to eat in your new car by entering this contest. (exp: 31st July 2014)
WagJag - Enter to get your chance to win $10,000 in cash. (17th August 2014)
MuchMusic - Win a trip for 2 to L.A. to attend the Made in America festival with this MuchMusic giveaway. (exp: 3rd August 2014)
Rogers Alerts - Win $5,000 (exp: 21st August 2014)
What do you want to win??