WaySpa Canada Coupon Code: Exclusive 22% Off Gift Cards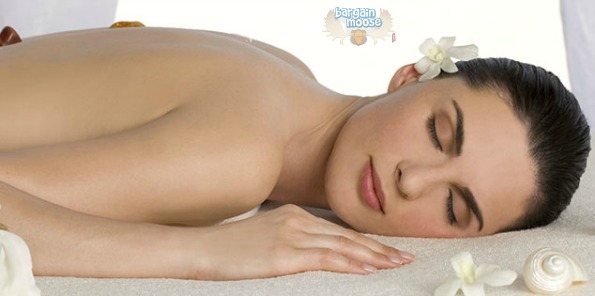 Dad might need some pampering too, so you should check out this offer from WaySpa, brought to you by yours truly - Bargainmoose. We have an exclusive (no one else has this!) coupon for 22% off WaySpa gift cards.
Click here to get your pampering gifts @ Wayspa.com now
Coupon Code: MOOSE22DG
Discount: 22% off
Expiry: 30th June 2014
Even though Dad might like this for Father's Day, you could buy gift cards for anyone who could use a pick-me-up, including yourself! Imagine how happy your child's teacher would be with a gift of a spa treatment. There are gift cards as low as $25, which after you add the coupon, come down to $19.50. If you love your teacher, that is definitely a good amount to spend. She/he might need all that pampering after a year with your child. I know my kid's teachers will! What's great is that you can just email the gift directly to the recipient with a message, or you can print it and get your child to draw a little card, or if you choose, get a gift card mailed to you, but that will incur shipping fees and a waiting period.
We've blogged about WaySpa many times here at Bargainmoose, and in my opinion, that is because they are amazing. I've bought and used WaySpa gift cards for myself many times, and for gifts for family and friends. I have a particular spa in Blue Mountain that is probably one of my most favourite places in the world, and by buying gift cards to get in, I save myself about $22, which I use to buy myself lunch and a glass of wine after my treatment.
When you add your gift card to the cart, it might show a discount already with WaySpa's promotion for 15% off going on right now. Lucky you that you have a better coupon, so simply remove the coupon that is entered in and enter ours as you see it above. Don't forget to tell all your friends!
Check for all Bargainmoose exclusive coupons that no one else can say they have in our forum, along with all of the WaySpa coupon codes available too.